The situation of African migrants in 2021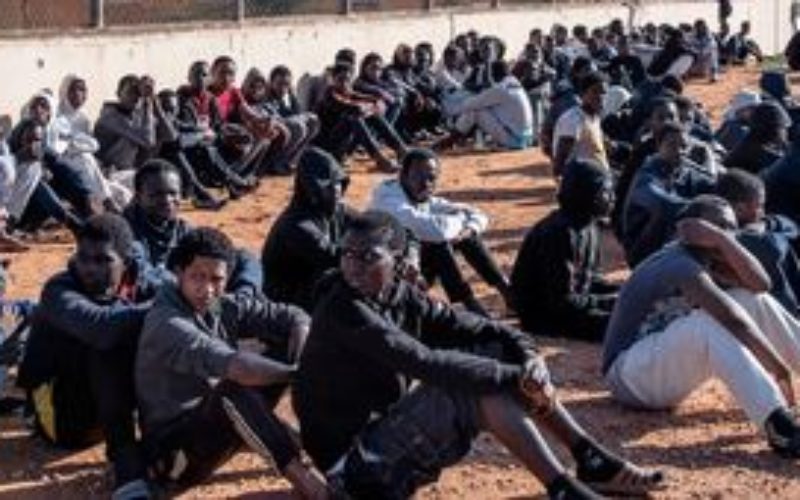 Although migrants play a key role in building stronger and more resilient communities through their knowledge, networks, and skills, they have always faced serious challenges over their movement to the destination. This is particularly evident in the case of African migrants who endure the worst conditions in seeking better life conditions.
The effective decisions made to deal with the challenges and opportunities brought by the global mobility and individuals' movement across the world can shape the global social and economic perspective. Despite the prominent role of migrants in the transfer of knowledge and culture, along with the need to make the world a desirable place for all, the year 2021 brough a lot of horror for migrants and refugees. One of the recent instances was the attack led by the security authorities of Libya against migrants and refugees in Gargaresh, near Tripoli, during which over 10 people were killed while 5000 others, including women and children were subject to brutal arrests. This is while according to the UN High Commissioner for Human Rights, asylum seekers from Sudan, Eritrea, Somalia and Chad, including children and pregnant women, are increasingly facing violent forced expulsions (EUROMED RIGHTS, 2021).
Information revealed by the OCHR team also revealed that on December, 6, 2021, a group of 18 Sudanese people were pushed out with no due process following their transfer from the Ganfouda detention center in Benghazi to the al-Kufra detention center in southeastern Libya. Before that, on November, 5, 2021 another group including 19 Sudanese were deported to Sudan. As documents such as these confirm, migrants from Sudan, Eritrea, Somalia and Chad, among whom there have been also children and pregnant women, have been recently detained or expelled (OCHR, 2021).
Another example of the suffering that African immigrants had to endure was the case of Eritreans who had come to Ethiopia, escaping violence in their own country but finding themselves caught up in the Tigray fighting. This is while, the rising conflict in Ethiopia's Tigray region in 2021 lead to widespread concern and large-scale displacement, forcing desperate people to cross into Sudan with little more than the clothes on their backs. In such conditions, Eritrean refugees were at more risk of being deprived of the safety required as well as their basic rights. In one incident for example, as satellite images confirmed camps housing thousands of Eritrean refugees were burnt to the ground in March. However, despite the emergency conditions, UN humanitarian workers could not get access the refugees until August, when they could finally deliver required aid supplies (UN News, 2021).
Finally, in the past six years, the E.U., tired of the arrival of African migrants and the subsequent financial as well as political costs, has established a shadow immigration system, capturing migrants before they reach its shores and sending them to Libyan detention centers that are controlled by quasi-military forces. The indefinite detention of the migrants in a network of profit-making prisons is obvious evidence of depriving them from their inalienable human rights, particularly given the deplorable condition of the detention centers. In September 2021, about 6000 migrants were being held, many of them in Al Mabani. There have been documents of different abuses provided by international aid agencies such as torture of detainees with electric shocks, guards raping the children, families extorted for ransom, and forced labor for men and women (The New Yorker, 2021).
These are just a few examples of the many sufferings that African immigrants face and certainly need to be addressed. Certainly, one institution or organization alone will not be able to provide comprehensive support, and the cooperation of all institutions and organizations on a large scale will be needed to make the coming years better than what has passed.
References
www.un.org/en/observances/migrants-day
euromedrights.org/publication/international-migrants-day-eu-must-support-their-rights-in-libya/
www.ohchr.org/EN/NewsEvents/Pages/DisplayNews.aspx?NewsID=27947&LangID=E
www.newyorker.com/magazine/2021/12/06/the-secretive-libyan-prisons-that-keep-migrants-out-of-europe
news.un.org/en/story/2021/12/1108472