Pakistan protesters attacking a private television, at least one dead and 7 injured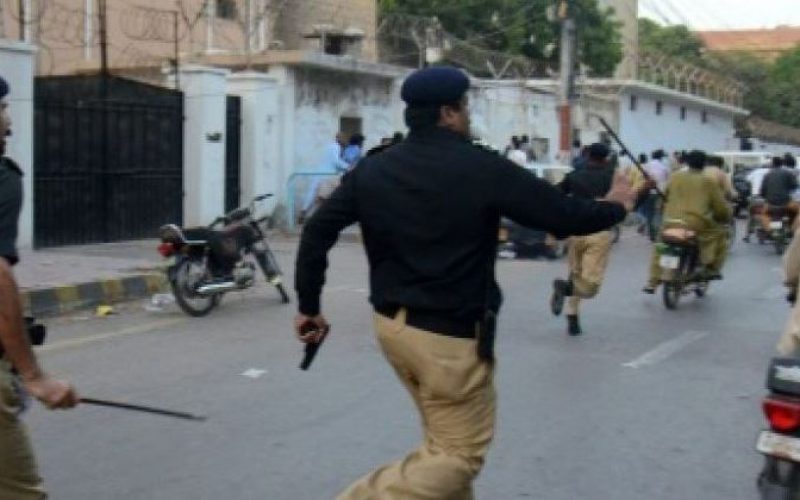 Monday clashes in Karachi between Pakistani police and principal party activists in the city who ransacked a private television channel, has left at least one dead and seven injured.
Television images showed dozens of men and women to break into the office of the chain, tapping on the doors, windows and appliances with bars and sticks and set fire to several vehicles.
The violence erupted after the leader of the Muttahida Qaumi Movement party (MQM), Altaf Hussain, in exile in London, has fueled the anger of his supporters against the ARY channel, accused of failing to give them adequate coverage.
The militants attacked the offices of the chain after the phone call from their leader …
huffingtonpost.ca