Moscow: Russian opposition back on the street to demand free elections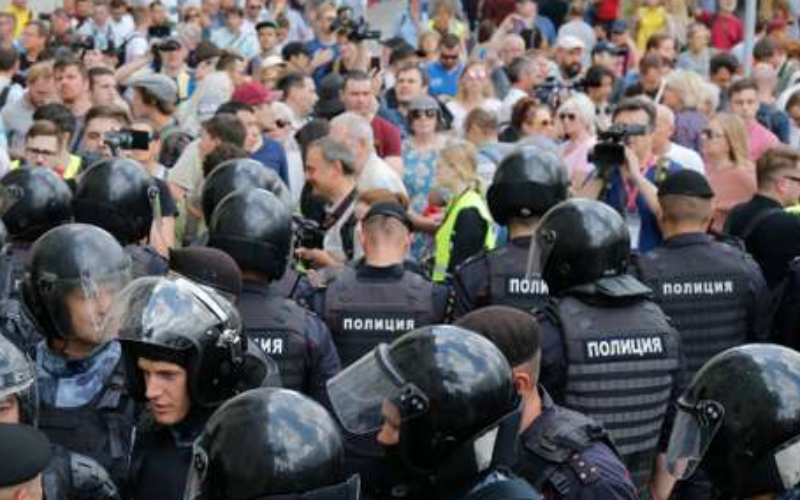 Russian opposition is calling on its supporters to take to the streets Saturday in Moscow to demand free elections. The protest, unauthorized, will run almost without leaders since the convictions have increased since the protest last weekend in the Russian capital, which resulted in nearly 1,400 arrests. Russian courts also remanded 88 people and sentenced 332 others to fines. Three investigations for "violence" against the police were launched, a crime punishable by five years in prison.
The protest began after the rejection of independent candidates in the local elections on September 8, which are expected to be difficult for candidates supporting power in a context of social discontent.
According to the opposition, the determination of the authorities to bar the entry of its candidates to the Moscow Parliament in the ballot on September 8 is explained by the fact that they could discover and denounce in case of victory the many circuits of corruption and embezzlement in the management of a city with a staggering annual budget of 38 billion euros.