If swift action is not taken, the food security situation in some regions of the world will worsen further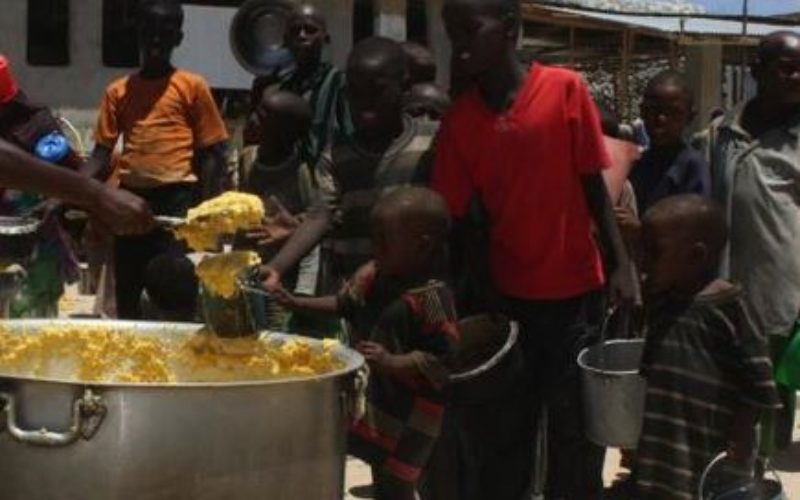 Nearly 38 million people are at risk of hunger in West and Central Africa and 16.2 million of Yemen's population face acute famine.
The United Nations World Food Program (WFP) has warned that there is a lack of funds to continue providing food aid to 13 million people in Yemen. Nearly 38 million people are also at risk of hunger in West and Central Africa due to the impact of the coronavirus pandemic, drought and insecurity in the region, according to the 'Food and Agriculture Organization (FAO) and WFP.
Forced to cut food aid in war-torn Yemen, WFP warns of rising hunger in this country ravaged by one of the world's worst humanitarian crises. The cuts come at the worst time, according to the UN agency, for Yemeni families who depend on UN food aid to survive. The United Nations agency's estimate tells us that more than half of Yemen's population, or 16.2 million people, face acute famine and that half of children under five are also at risk suffer from severe famine-related malnutrition.
In the case of Africa too, if swift action is not taken, the situation will worsen further and nearly 36 million people are expected to go hungry in West and Central Africa between June and August 2022. In addition, 2 million people in the African Republic (CAR) are in urgent need of humanitarian assistance. Note that more than 13,000 people are "on the verge of famine" in Nigeria and that around 800,000 people are in an emergency situation in West Africa and the Sahel, as well as in Cameroon.
It is obvious that the cost of inaction could be high, and in addition to this insecurity and climatic conditions, populations still have to face the long-term effects of the Covid-19 pandemic. Ensuring immediate access to food, sustained food production and safeguarding food systems is the most cost-effective humanitarian response, paving the way for recovery.
un.org