Haiti police clash with protesters over vote fraud allegations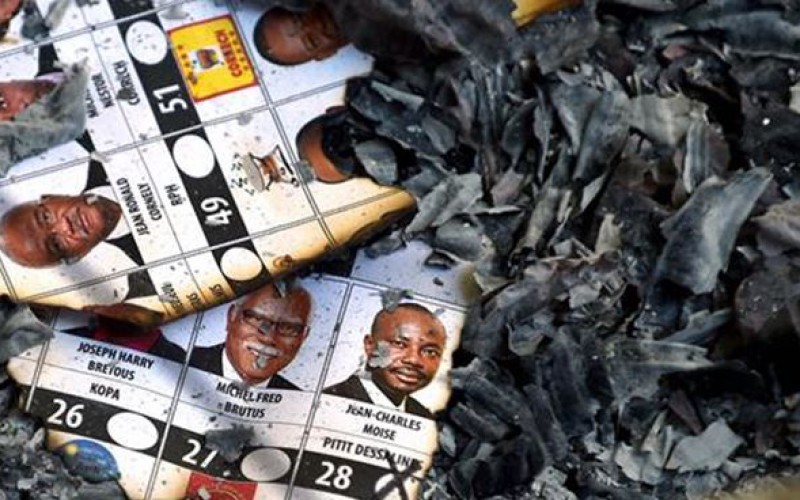 Police in Haiti have clashed with demonstrators who took to the streets in Port-au-Prince to protest against alleged vote-rigging in the country's recent presidential election.
Dozens of protesters held the demonstration in the capital on Tuesday, chanting slogans and carrying placards. Police forces fired tear gas to disperse the demonstrators and made a number of arrests.
Haiti's Provisional Electoral Council said on Tuesday that preliminary results from last month's first-round presidential election would be announced on Thursday.
The council had earlier said the top two candidates in the October 25 election would be declared on Tuesday.
The delay is meant to give authorities additional time to deal with complaints of fraud submitted by different quarters over the past several days.
They have received a total of 162 complaints, out of which 43 have been assessed as admissible and forwarded to a tabulation center.
According to international observers, the election was held in a peaceful fashion and relatively smoothly. However, some political factions have alleged that ballots have gone missing…