France: unprecedented war scenes in Paris: at least 120 dead and 200 injured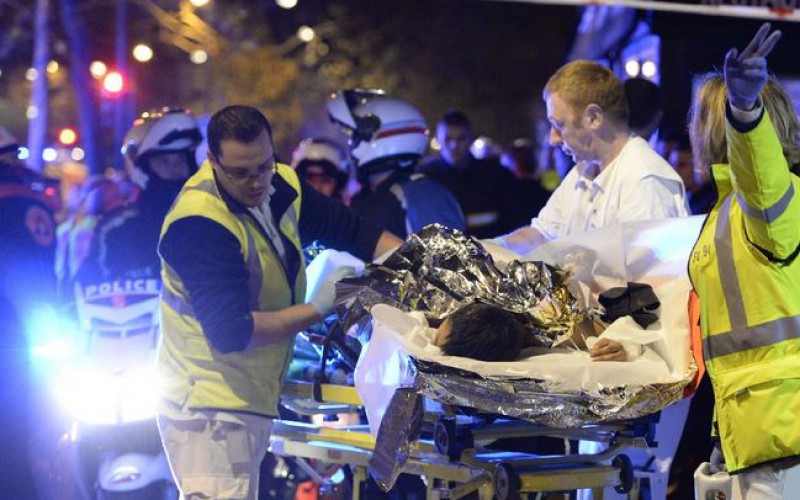 A series of bomb and gun attacks left well over a hundred people dead and dozens more injured in central Paris on Friday night.
Some reports put the number of dead at 120.
There were at least seven attacks, all in the east and north of the city.
In one venue alone – the Bataclan concert venue – over a hundred people were killed. A heavy metal band were in the middle of a concert when gunmen opened fire and threw grenades into the crowd.
Witnesses say the firing lasted for at least fifteen minutes. The attackers were apparently bent on killing as many people as possible, leaving the security forces no choice but to storm the building before more people were killed.
Given the nature of the concert it is likely that most of the victims in the audience would have been young people.
As well as the Bataclan the attack sites included the restaurants Le Carillon, La Belle Equipe, Le Petit Cambodge, and a fast food restaurant near the national football stadium. There were reports of gunfire at another site as yet unidentified….