UN must support end to Yemen violence, 519 dead in 2 weeks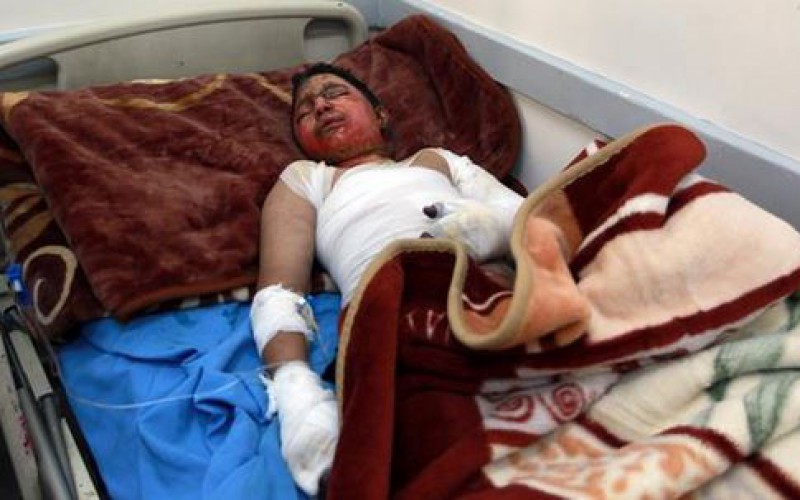 The United Nations Security Council (UNSC) should adopt a stance in favor of stopping acts of violence in Yemen as the Al Saud regime continues its deadly aerial raids on the Arab state.
Yemen has been targeted by Saudi Arabia's air campaign since March 26. Saudi officials say the aggression is aimed at restoring power to fugitive former Yemeni president, Abd Rabbuh Mansur Hadi, a close ally of Riyadh.
Nearly 200 people have lost their lives in Yemen since the beginning of Saudi-led airstrikes. Many of the casualties are civilians, among them women and children (…)
The United Nations (UN) says at least 519 people, including women and children, have so far lost their lives in two weeks of violence in Yemen, as Saudi Arabia continues to target the country with military strikes.
In a statement on Thursday, UN Under-Secretary General for Humanitarian Affairs Valerie Amos said that 1,700 people have also been wounded during clashes between rival groups in Yemen and in the Saudi strikes against the country.
Noting that 90 children were among the victims of the violence, she expressed concern "for the safety of civilians caught in the middle."
Amos said that tens of thousands of people have fled their homes due to the clashes in the country, with some of them crossing the sea to Djibouti and Somalia.
"Those engaged in fighting must ensure that hospitals, schools, camps for refugees and those internally displaced and civilian infrastructure, especially in populated areas, are not targeted or used for military purposes," Amos said.
Amos did not specify how many people were killed as a result of the Saudi aggression against Yemen.
The violence in Yemen has sharply intensified following a Saudi air campaign, which was launched on March 26 to restore power to fugitive former Yemeni President Abd Rabbuh Mansur Hadi, a close ally of Riyadh.