Yemen: UN consultations Tuesday on the humanitarian situation, violation of the truce by the Arab coalition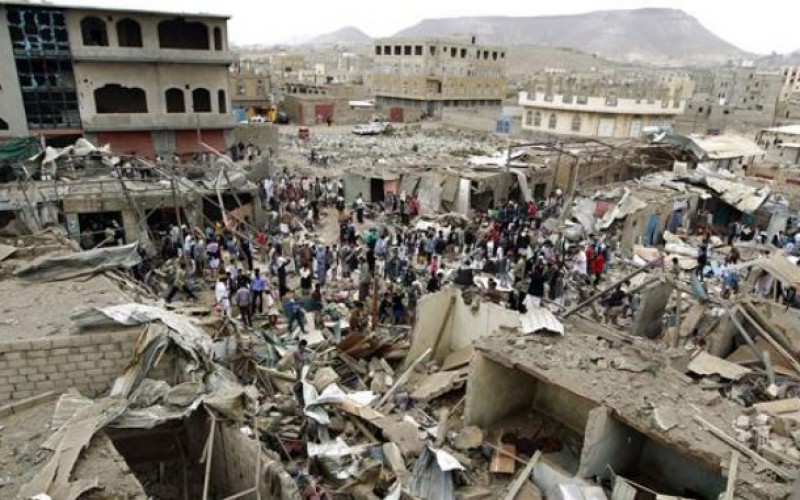 The UN Security Council must hold consultations Tuesday on the situation in Yemen, when a humanitarian truce established in the country was shattered.
The ambassadors of the 15 member countries of the Council will hear a report from the head of UN humanitarian operations Stephen O'Brien. The session must begin 5:00 p.m. local (2100 GMT).
A new humanitarian truce, the third since the beginning of the war in Yemen four months ago, was shattered Tuesday with the resumption of air raids of the Saudi regime and fighting in the south.
The truce, which lasted five days, was declared unilaterally by the coalition led by Saudi Arabia that bombards since late March Shiites who make up the bulk of the population of this country.
Saudi Arabia has violated the truce announced by Yemen to the media office operating in the province of Saada, north of the country, causing the death of a number of journalists and correspondents and injuring several others, witnesses .
In addition, the regions of Taachar, alMaamil, and Wadi Jabal Alahmar alJarah, situated in both provinces of Saada and Hajjah Saada were targeted by the Saudi artillery.
International media also confirmed that the Arab coalition has mistakenly killed 12 soldiers loyal to Hadi and during a raid targeting Shiite positions in southern Yemen.
According to the UN Approximately 80% of Yemen's population -or 21 million persons- need help or protection, and over 10 million are struggling to find food or water.