Yemen: saudi warplanes hit allied Yemeni militants by mistake, kill 12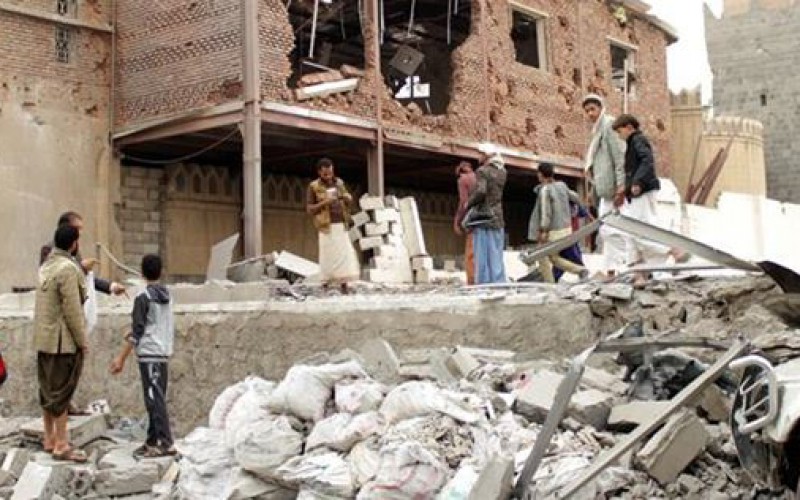 Yemeni military sources, speaking on condition of anonymity, said Saudi fighter jets conducted airstrikes on hills overlooking the al-Anad air base near the city of al-Houta, located about 30 kilometers (20 miles) from the strategic southern port city of Aden, on Monday, leaving 12 militants killed and at least 30 others wounded.
Saudi jets pounded residential neighborhoods in the al-Matammah district of the northern Yemeni province of al-Jawf, located approximately 110 kilometers (68 miles) north of Sana'a, though no reports of fatalities were immediately available.
Artillery rounds and mortar shells fired by Saudi forces also rained down on al-Ma'amil, Jabal al-Ahmar and Wadi al-Jarah districts in Yemen's northern provinces of Hajjaah and Sa'ada. No casualties were, however, reported.
Saudi Arabia launched its military aggression against Yemen on March 26 – without a UN mandate – in a bid to undermine the Houthi Ansarullah movement and to restore power to Hadi, a staunch ally of Riyadh.
Rupert Colville, the spokesman for the United Nations High Commissioner for Human Rights, said on July 21 that at least 1,693 civilians had been killed and 3,829 others injured in the Arab country since March 26. However, local sources say over 4,500 people have lost their lives since then.