Yemen: Saudi war crimes in figures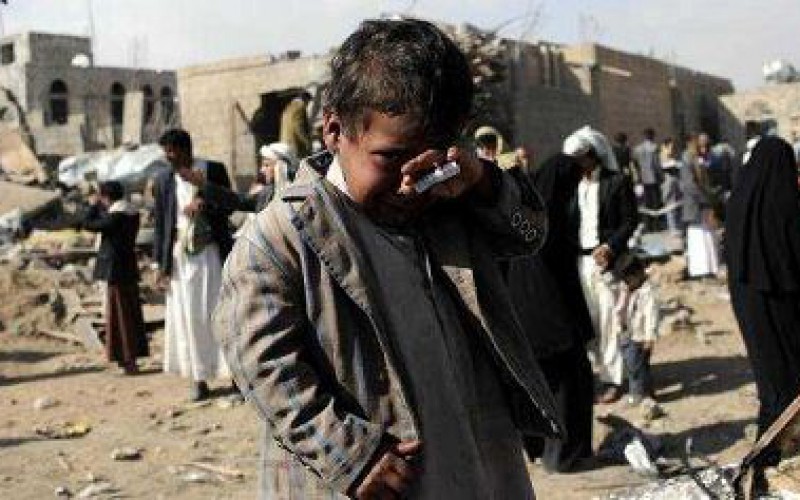 The Yemeni Ministry of Health recently issued a report in which it documented the war crimes committed by the Arab coalition since its aggression against Yemen, on 26 March 2015.
The spokesman of the ministry, Tamim Chami, said the number of Yemeni victims until January 24 exceeds 23,900 people. He said that more than 7,000 dead have been identified in addition to the 16,000 wounded.
Speaking of war crimes, the Yemeni minister deplored the systematic bombing of civilian targets also citing strikes against infrastructure, sanitation and continuous medical cadres.
The NGO Human Rights Watch (HRW) and Amnesty felt inadequate formation of a commission of inquiry by the coalition on charges of war crimes in Yemen. The two NGOs expressed the need to set up an independent investigation of war crimes, referring to the strikes against clinics of Doctors without Borders in different parts of Yemen.
Since March 26, 2015, the Arab coalition including the Saudi regime constantly bombard the different regions of Yemen and target them on the pretext of restoring the president fled, Abd Rabbo Mansour Hadi. 21 million Yemenis, or 80% of the population, have so far need urgent humanitarian aid, according to UN figures.