Yemen: Saudi airstrike kills family of five in Sana (report)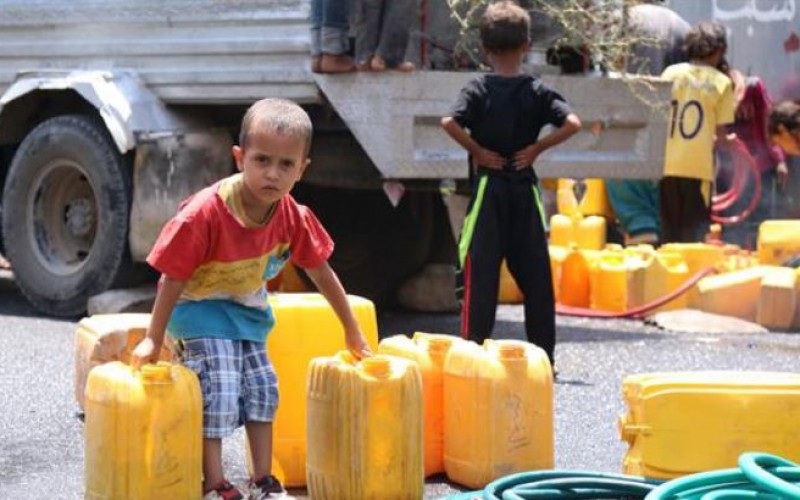 Saudi jets targeted a house in Sana'a on Wednesday, with reports saying that rescue workers pulled out the bodies of the family's mother and young girl. The bodies of the father and two of his children are still under the rubble.
Neighbors identified the father as Mounir al-Hakimi, who was a program director at Yemen Today television channel. It was not immediately clear whether any other people were in the house when it was bombed.
A nearby school and a car repair garage were also damaged in the attack.
In another attacks, Saudi Arabia's fighter jets totally destroyed a reservoir in al-Nahdin district in the Yemeni capital Sana'a on Sunday evening, Yemen's Arabic-language Saba news agency reported.
According to the report, the reservoir, which supplied water to at least 30,000 people in the densely populated area, could store up to 5,000 cubic meters of water and had cost Yemenis $4 million.
Since the beginning of the Saudi aggression on Yemen, the reservoir had been targeted by warplanes some 20 times and sustained partial damage but on Sunday it was completely destroyed.
Saudi jets also bombarded a hospital in the province and seriously wounded a physician and a nurse. The airstrike also inflicted damage to the building and some medical devices.
Saudi Arabia launched its military aggression against Yemen in late March last year in a bid to bring the country's fugitive former president, Abd Rabbuh Mansur Hadi, a Riyadh ally, back to power.
Over 8,278 people, among them 2,236 children, have been killed and 16,015 others injured since the onset of the aggression. The strikes have also taken a heavy toll on the poor country's facilities and infrastructure, destroying many hospitals, schools, and factories.