Yemen: Saudi aggression continues, 11 civilians killed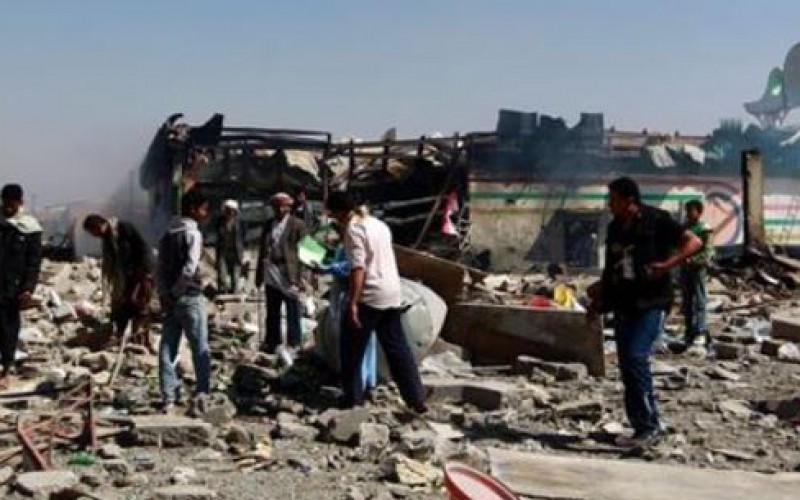 The Saudi jets pounded a sewing factory in the Yemeni capital, Sana'a, killing 11 civilians and injuring four others.
Riyadh's military aircraft also bombarded the Bani Matar district of the capital.
The Sabrah district of the southwestern province of Ibb was also targeted. There were no immediate reports on possible casualties and the extent of damage.
At least five Yemeni civilians lost their lives and several others sustained injuries following Saudi airstrikes on the historical city of Kawkaban in the western province of Mahwit.
In the Sirwah district of Ma'rib Province, a number of houses and a mosque were demolished by Saudi jets.
Nearly 8,300 people, among them over 2,230 children, have reportedly been killed and over 16,000 others injured since the onset of the campaign. The strikes have also taken a heavy toll on the impoverished country's infrastructure.