Yemen: mass protest for condemn Saudi carnage in Sana'a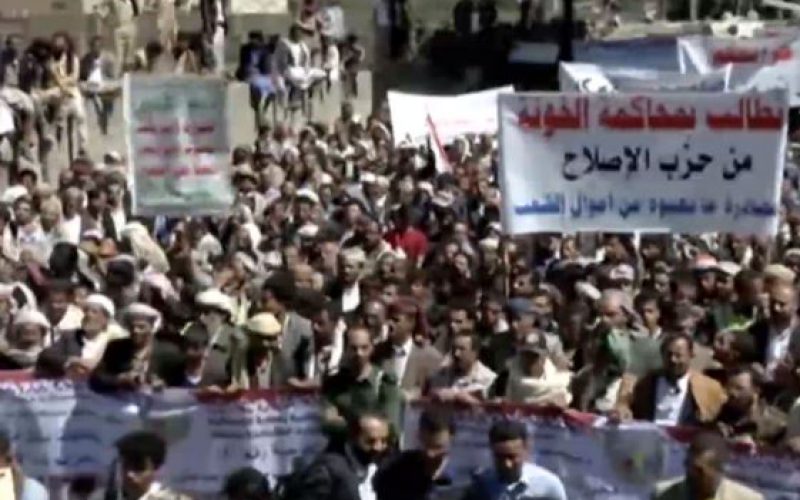 Thousands of Yemenis have taken to the streets of the capital, Sana'a, to denounce a recent Saudi airstrike that left hundreds of civilians dead or injured and prompted global condemnations.
Carrying flags and placards, the demonstrators gathered outside the United Nations office in Sana'a on Sunday to express their outrage at the Saudi aggression against their country.
The protest rally was called by Yemen's Supreme Political Council on Saturday.
More than 140 people were killed and over 525 wounded on Saturday, when the Saudi airstrike hit a community hall in southern Sana'a, where a funeral for the father of Interior Minister Jalal al-Roweishan was being held.
The Saudi missiles tore through the hall with hundreds of body parts left strewn in and outside the building.