UN General Assembly calls for an immediate halt to 'wanton' destruction of Iraq's cultural heritage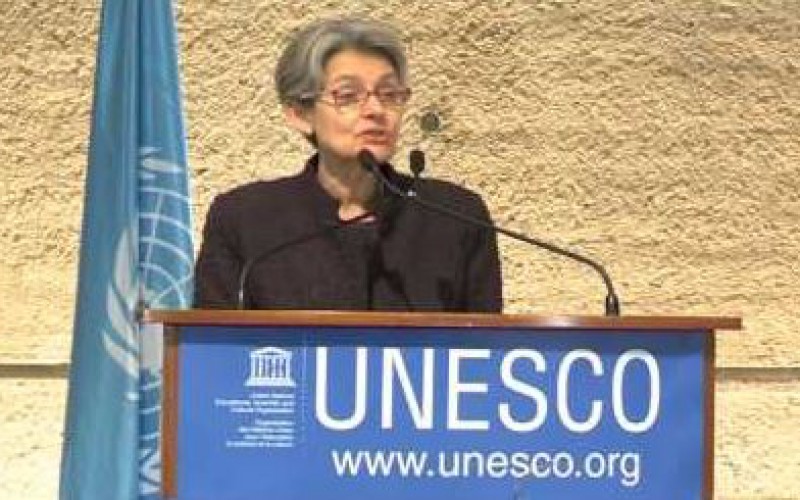 The United Nations General Assembly today expressed outrage that attacks on Iraq's cultural heritage are being used as a tactic of war to spread terror and hatred, "a new phenomenon," the head of the UN Educational, Scientific and Cultural Organization (UNESCO) labelled as a form of "cultural cleansing" threatening the people and security in the region.
UNESCO Director-General Irina Bokova told reporters at UN Headquarters following the unanimous adoption by the General Assembly of the resolution Saving the cultural heritage of Iraq that she welcomed the development as a "turning point" in mobilizing the world to protect the heritage as well as cultural diversity in Iraq.
Ms. Bokova also said she believed the resolution is important as "it could identify cultural cleansing as a new phenomenon now that it is emerging as a threat to security of the people, security in the Middle East."
UN Deputy Secretary-General Jan Eliasson, speaking on the adaption of the resolution "with a deep sense of serious and historic responsibility," noted the "destruction of cultural heritage bears witness to a form of violent extremism that seeks to destroy the present, past and future of human civilization."
That the destruction "is taking place today in Iraq, the cradle of Mesopotamian civilization, represents a loss not only for the Iraqi people, but truly for all of humanity," Mr. Eliasson declared.
In keeping with the latest resolution, as well as to implement in "very concrete terms" an earlier Security Council resolution to counter financing of terrorism from the illegal trade of Iraqi cultural property, Ms. Bokova announced that she is planning to go to The Louvre Museum in Paris next week on June 1 to update the list of objects not to be exported or traded from Iraq.
The UNESCO chief was joined at the press conference by Maria Böhmer, Minister of State of Germany, and Mohamed Ali Alhakim, Permanent Representative of Iraq to the United Nations, as the two countries that presented the resolution to the General Assembly, which was adopted with more than 70 co-sponsors.
She also said the passage of the resolution today "deeply resonates" with UNESCO's mandate and its efforts to preserve cultural heritage in other countries of conflict like Syria, Libya, Mali and Yemen.
The General Assembly resolution focuses on the fight against the destruction of cultural heritage and the attacks against cultural diversity in Iraq and includes a set of measures to end the destruction and looting of archaeological sites and cultural artefacts in Iraq.
UN