U.N. council has first-ever briefing on rights in Myanmar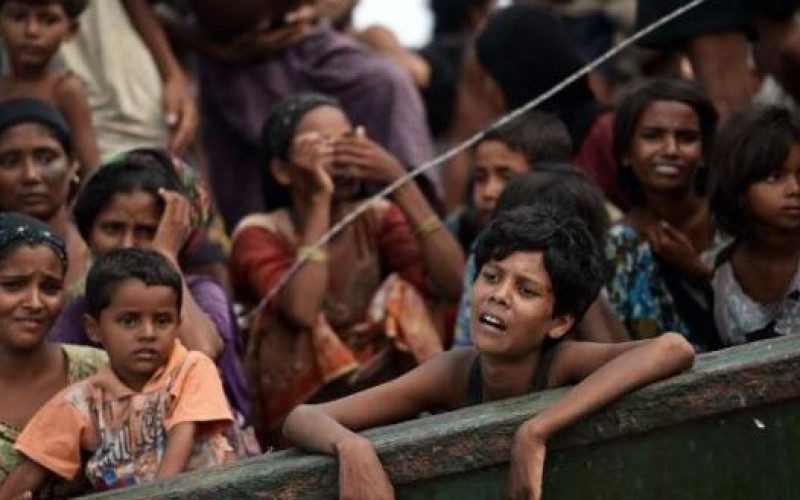 The United Nations Security Council on Thursday held its first closed-door briefing on the human rights situation in Myanmar, focusing on the dire situation of the country's Rohingya Muslim minority, council diplomats said.
U.N. human rights chief Zeid Ra'ad Al Hussein briefed the council via video link in a meeting that U.S. Ambassador to the United Nations Samantha Power welcomed on her Twitter feed as a "historic first" for the 15-nation body.
"Zeid gave a powerful briefing on the dire situation and 'institutional discrimination' faced by the Rohingya in Myanmar," a council diplomat present at the meeting told Reuters on condition of anonymity.
"They are often violently abused by smugglers, hundreds recently dying at sea," the diplomat said, summarizing Zeid's remarks about the country formerly called Burma. "This demands a comprehensive response. Must look at root causes."
Another diplomat confirmed the readout, adding that no immediate council action was expected.
Council members responded to Zeid by calling for the problem to be tackled at its root causes and welcoming a crisis meeting in Bangkok aimed at addressing Southeast Asia's migrant crisis.
According to participants, that meeting of 17 countries from across the Association of Southeast Asian Nations (ASEAN) and elsewhere in Asia is unlikely to produce a binding agreement or plan of action to save thousands of people believed stranded at sea.
A delegate from Russia said the Security Council was not the appropriate forum for discussing human rights, suggesting it should be handled by the U.N. Human Rights Council in Geneva, a diplomat said.
Reuters