The Need for Aid Delivery to South Sudan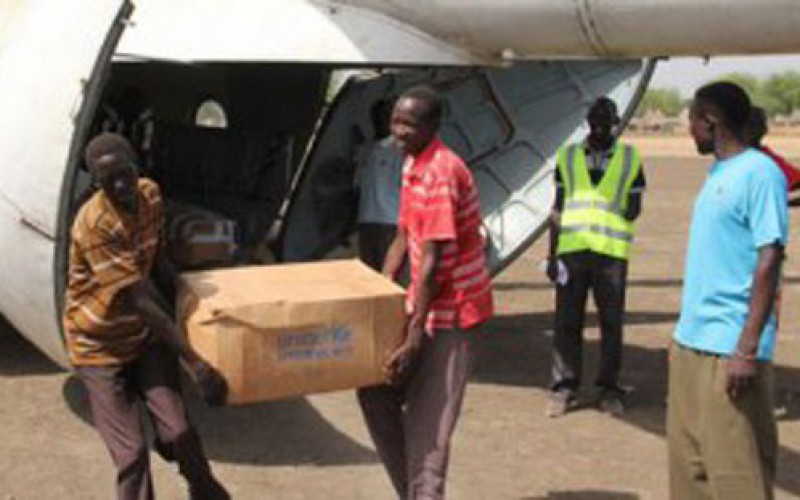 The conflict in South Sudan, the world's youngest nation after independence in 2011, has led to thousands of deaths while millions of people have been forced to flee their homes to avoid challenges such as atrocities and hunger. Concerns are raised about the crisis and its impacts on civilians who have been severely affected by conflict, displacement and food insecurity. Desperate for food and safety, thousands of people leave their homes and seek a refuge.
The top UN humanitarian official, Ms. Amos, expressed her deep concerns regarding the effects of the conflict which has especially destroyed many cities, collapsed the economy and also devastated food production. In addition to the pressure of protecting and feeding civilians, the UN and humanitarian aid agencies have warned that more than one million people are at risk of famine.
The conditions worsen with approaching the rainy season. UN agencies and humanitarian partners warn that heavy rains and flooding can restrict their operations and limit their access to people in need. Malnutrition and the risk of diseases such as cholera and malaria are high in these conditions, especially among displaced people. Hospitals are receiving a lot more patients than their capacity and what they used to. Across the country, hospitals are crowded with victims of the war, who have participated willingly or unwillingly in the fighting.
Innocent civilians among whom there are many children and women are those who are paying the highest price. Reports of mass killings and other war crimes are emerged emphasizing on the facts associated with patients raped and murdered in hospitals by attacking forces. Insecurity has influenced the capacity of the UN and other organizations to provide humanitarian aid to those displaced and affected by the violence.
According to Ms. Georgieva, we have to do everything we can to get the leaders to put an end to conflict across South Sudan and stand by the innocent people who are victims of civil war crimes.
UN agencies and partners need over $1.2 billion for aid efforts while it has only received 36% of the funding so far. Over 800000 people are internally displaced from about 5 million who are in need of immediate humanitarian assistance. Approximately 280000 South Sudanese are seeking refuge in neighboring countries.  Conflict and the funding gap will affect emergency aid efforts and necessitates international cooperation and assistance toward aid delivery goals.