Suicide attacks on Iraqi Shiite mosques kill 22 worshipers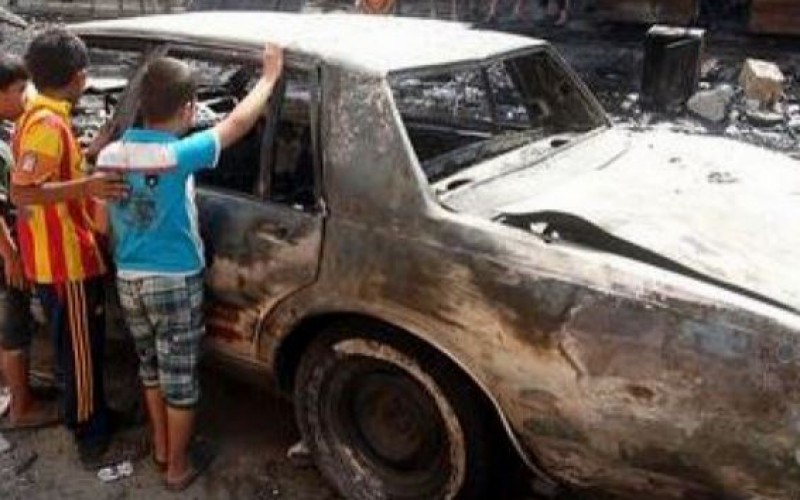 Militants in Iraq carried out a series of suicide attacks Friday, hitting Shiite mosques in the country's northeast and killing at least 22 worshipers, including a senior police officer, officials said.
No group immediately claimed responsibility for the bombings but they bore the hallmarks of the IS extremist group, which has carried near-daily attacks — along with other Sunni militant groups — against the Shiite majority, Iraqi officials and security forces.
The IS considers Shiites heretics and has, since last year, captured large chunks of territory in western and northern Iraq, plunging the country into its worst crisis since U.S. troops left at the end of 2011.
In the town of Balad Ruz, a suicide car bomber attacked the al-Zahraa mosque as worshipers were leaving after the Friday mid-day prayers, a police officer said. A second suicide bomber on foot then attacked the crowds gathered in the aftermath.
The twin attacks in Balad Ruz, located about 70 kilometers (44 miles) northeast of Baghdad, killed at least 18 people and injured at least 41. Among the dead were the leader of the town's police commandos, Col. Adnan Mohammed al-Timimi, and two policemen, the official added.
Separately, a suicide bomber drove his car into worshipers as they were leaving the Imam Hussein Shiite mosque in the town of Kanaan, about 75 kilometers (47 miles) northeast of the Iraqi capital, the police officer added. Four people were killed and at least 18 wounded in that attack.
Two medical officials confirmed the causality figures. All officials spoke on condition of anonymity as they were not authorized to release information.
AP