Suicide attack targets Somali officials in hotel, kills at least 25 dead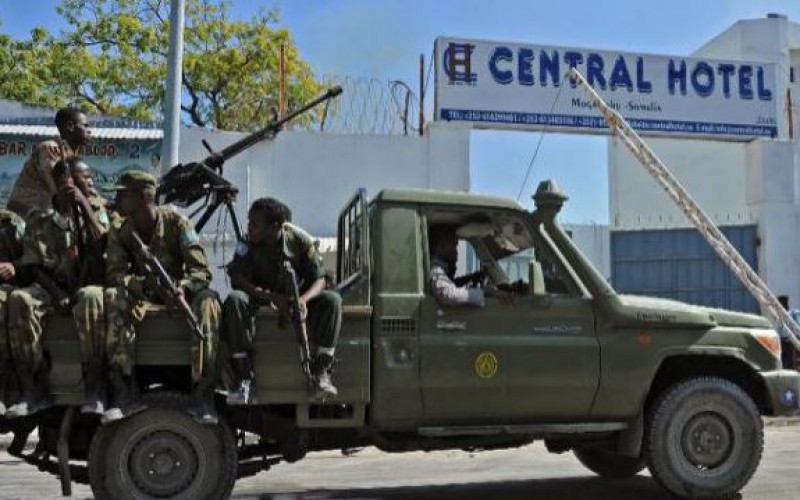 Islamist rebels detonated a car bomb at the entrance of a hotel in the Somali capital on Friday and then stormed inside where politicians had gathered, killing at least 25 people including a lawmaker and lightly wounding two ministers.
The suicide attack targeted the Central Hotel around midday on Friday, typically a busy time for hotels as it is the Somali weekend. Ambulances wailed as they raced to the scene where a huge plume of smoke rose above the Indian Ocean coastal city…
Al Shabaab once ruled much of Somalia but it has been slowly pushed out of strongholds across the country. However, its guerrilla-style gun assaults and suicide bombings continue to exert pressure on the government to improve security.
A military campaign launched by African Union peacekeeping forces and the Somali government forces last year ousted al Shabaab from Mogadishu in 2011 and from major coastal towns.
But persistent guerrilla-style attacks in Mogadishu, while less frequent, have complicated the government's efforts to secure the nation for a referendum on a new federal constitution and a presidential election during 2016.
AFP