South Sudan Cholera Outbreak Kills 18, Over 170 Infected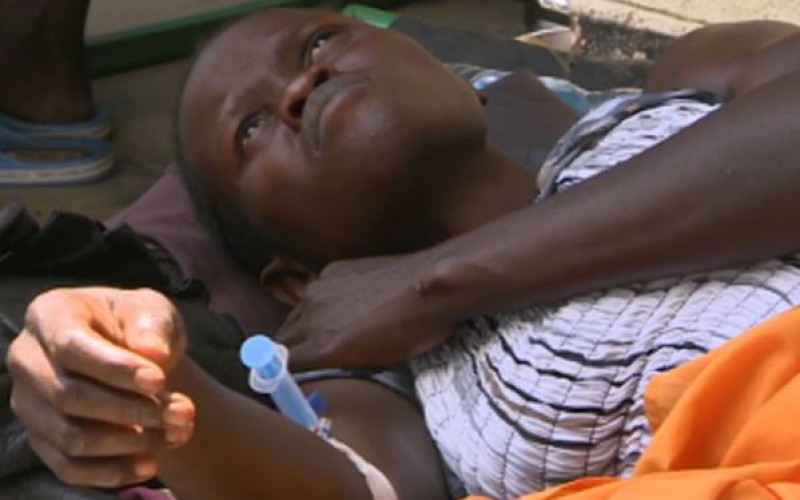 South Sudan's health ministry declared a cholera outbreak in the country following the death of at least 18 people across nine medical facilities, Sudan's Radio Tamazuj reported Tuesday.
Additionally, over 170 suspected cholera cases have been recorded across the country, Riek Gai Kok, South Sudan's health minister, reportedly said.
South Sudan — a nation gripped with a violent, protracted civil war that has forced over 1.5 million people to flee their homes — is now reeling under a new crisis.
Since June 12, at least seven people have died of cholera in the capital city of Juba and an additional 37 cases have been confirmed, according to media reports. However, despite World Health Organization's (WHO) guidelines stating that a cholera outbreak should be declared when there are 10 to 20 confirmed cases, the country's health ministry has so far refused to do so.
"A public declaration of a (cholera) outbreak is beyond my responsibility as director-general but according to the case definition, probably we are dealing with a cholera outbreak," John Rumunu, director-general of preventive health services in South Sudan's health ministry said, according to a report by Al Jazeera.
Cholera — a fast-developing infection caused by eating food or drinking water contaminated with the bacterium Vibrio cholera — causes severe dehydration that can lead to death if left untreated. In South Sudan, an impoverished nation where the vast majority of the population is currently living in unhygienic conditions in crowded refugee camps, new reports of the infection's spread are coming from "almost all directions," Rumunu added.
In addition to the cases documented in Juba, another 85 suspected cases have been reported across other areas in South Sudan.
IBT