Somali Shebab kill 15 in education ministry attack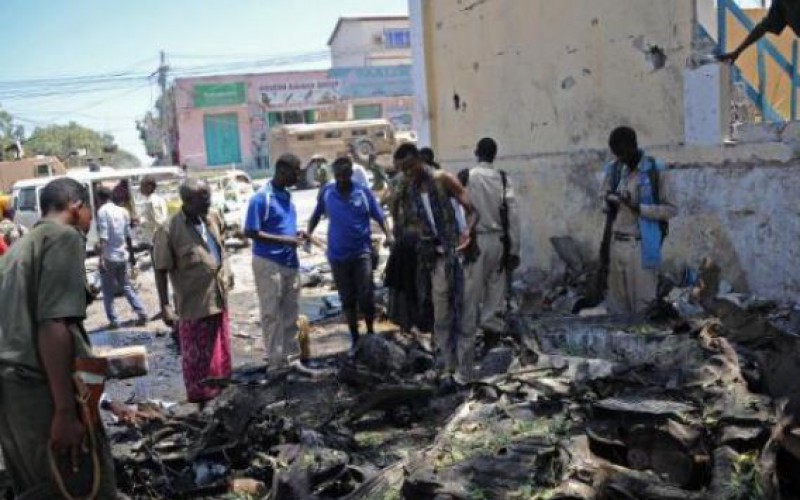 Somalia's Al-Qaeda-linked Shebab militants on Tuesday blasted their way into the higher education ministry with a car bomb before storming the building, killing 15 people.
Police and witnesses said the car bomb caused a huge explosion which allowed the gunmen to force their way into the fortified building.
Ambulance officials said at least 15 people were killed and 20 wounded in the attack.
Six Shebab gunmen were also killed, with two of those blowing themselves up, internal security ministry spokesman Mohamed Yusuf Osman said.
Abdukadir Abdirahman Adan, head of Mogadishu's Ambulance Services, told reporters his crews had taken about 15 dead bodies and 20 wounded civilians to hospital.
Troops backed by African Union soldiers regained control of the building after around an hour-long attack, which began when "a car loaded with explosives rammed the gate," police officer Mohamed Dahir said
"The security forces and AU peacekeepers shot and killed four of the attackers, while the other two blew up themselves," Osman told reporters.
AFP