Six killed as bomb attack targets UN bus in northeastern Somalia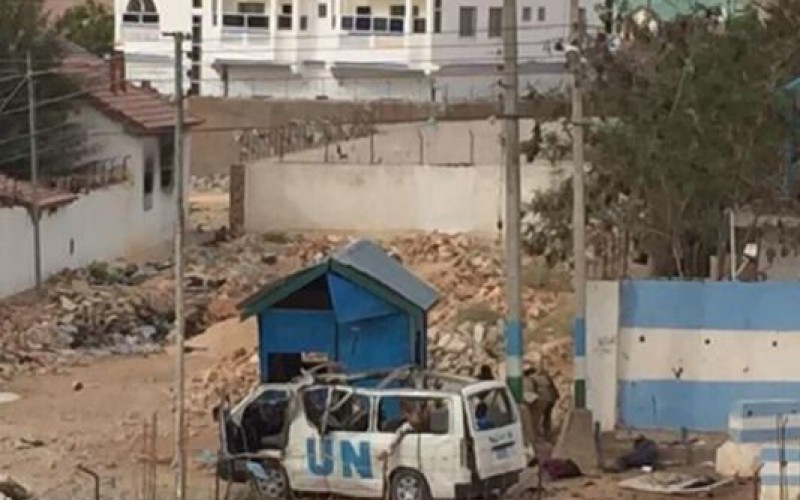 At least six UN workers have been killed in a car bomb explosion in Somalia's northeastern semi-autonomous region of Puntland.
The bombing occurred as a minibus was entering the UN office in the city of Garowe, located 788 kilometers (490 miles) north of the capital, Mogadishu, on Monday.
Clouds of black smoke surrounded the area after the blast. Security forces immediately rushed to the scene, cordoned off the area and launched an investigation into the incident.
"We have confirmed the death of six UN staff, including a foreign national," police official Abdullahi Mohamed said.
"The bomb is believed to have been attached to the minibus and was detonated near the UN office. Investigations are still ongoing to establish how it happened but I can confirm you that the UN compound was not affected," Mohamed added.
Al-Qaeda-affiliated al-Shabab militants claimed responsibility for the Monday attack. The militant group regularly carries out attacks against both Somali government officials as well as foreign aid workers.
The development came a day after three Burundian soldiers serving with the African Union Mission to Somalia (AMISOM) were killed as al-Shabab terrorists attacked their convoy in the town of Leego in Lower Shabelle region. Several other soldiers were also wounded.