Sendai: Critical role of women in building disaster resilience focus of event at UN conference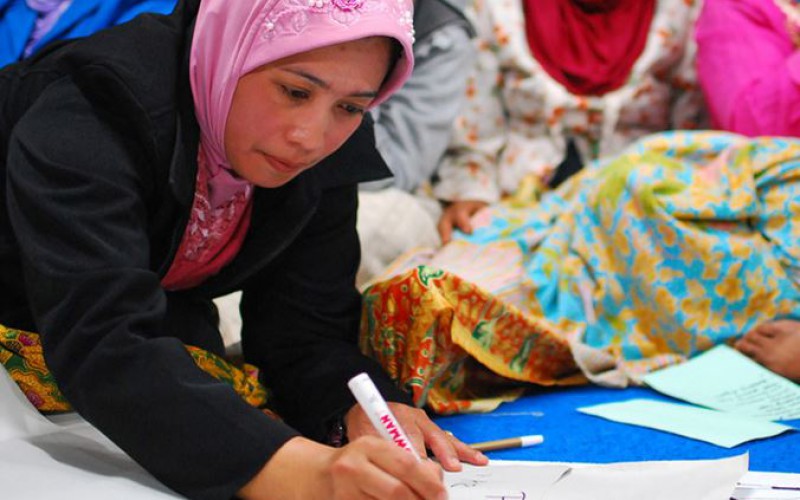 Spotlighting the positive actions of women in planning and decision-making to make their communities safer before, during and after disasters strike, senior United Nations, Government and civil society representatives today emphasized that risk reduction efforts can never be fully effective or sustainable if the needs and voices of women are ignored.
Among the dozens of events that kicked off the opening in Sendai, Japan, of the Third World Conference on Disaster Risk Reduction, a key multi-stakeholder dialogue heard participants urge greater efforts to expand and strengthen opportunities, and make full use of the leadership of women in disaster risk reduction.
When disasters strike, women are most heavily impacted but often overcome immense obstacles to lead response efforts and provide care and support, even at risk of their own health and well-being, the heads of the UN World Food Programme (WFP) and the UN Population Fund (UNFPA), told the first of the Conference's intergovernmental high-level partnership dialogues, on "Mobilizing Women's Leadership in Disaster Risk Reduction."
The aim of the Conference, which wraps up Wednesday, 18 March, is to update the landmark Hyogo Framework for Action (HFA), agreed decade ago and named after the Japanese city in which it was negotiated and which details the work required from all sectors and actors to reduce disaster losses.
According to the UN Office for Disaster Risk Reduction (UNISDR), while progress has been made in the implementation of the HFA, it is widely recognized that serious gaps and challenges remain in delivering on the international community's commitments to gender equality and women's rights in disaster risk reduction efforts. Engagement and leadership of women as change agents in their societies are still often overlooked in disaster risk management, where women are often categorized as a vulnerable group.
WFP Executive Director Ertharin Cousin underscored that the "global reset" beginning today in Sendai – the first of a crucial series of UN-backed conferences and meetings set for 2015 respectively on development financing, sustainable development and climate change, all aimed at ensuring a safer and more prosperous world for all – must include steps to place women at the centre of disaster risk reduction efforts (…)
Read more in un.org