Saudi airstrikes kill 5 family members west of Yemen's capital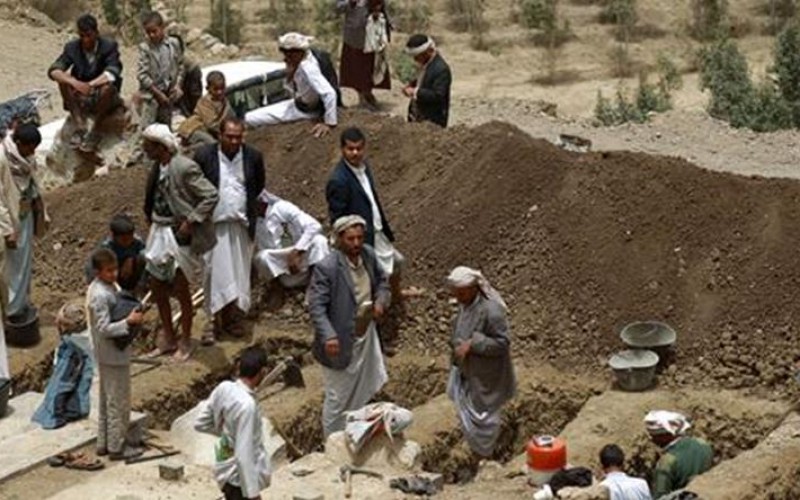 At least five civilians have been killed when Saudi warplanes bombed a village on the western outskirts of Sana'a, Yemen.
The victims were all members of a single family, who were killed in a fresh Saudi airstrike against Yemen as Riyadh pushes ahead with its military campaign against Houthi Ansarullah revolutionaries in the impoverished Arab country.
Local sources, speaking on condition of anonymity, said the victims lost their lives when Saudi military aircraft fired several missiles into a number of houses in Beit Rajal village, which lies on the western outskirt of the Yemeni capital, Sana'a, on Monday noon, Yemen-based Arabic-language Wattan news agency reported.
The report added that people are rummaging through the rubble of destroyed houses in the village as many are believed to be trapped under the debris.
Local people say Saudi warplanes also conducted several airstrikes against two districts of the northern city of Sa'ada, setting a power plant and a communication station ablaze.
Hundreds of civilians, including women and children, have been killed in the Saudi airborne attacks against Yemen (…)