Philippines: Blaze kills 9 inmates in overcrowded jail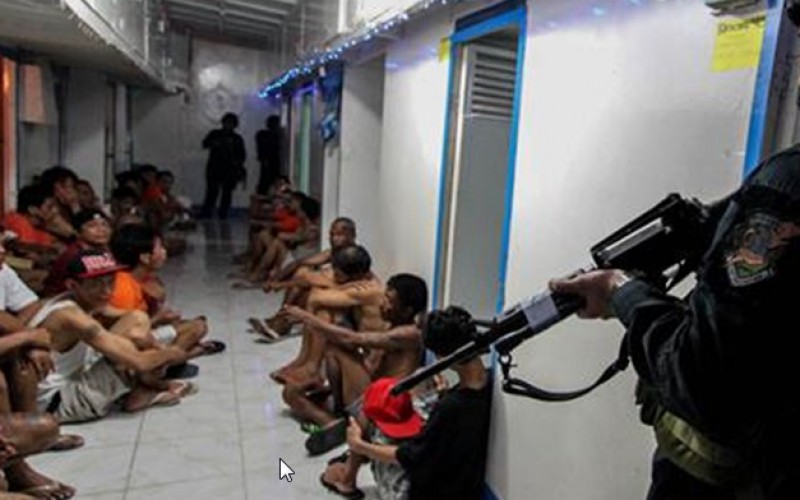 A fire engulfing an overcrowded jail facility in the southeastern Philippines has killed nine prisoners and left another one missing.
Authorities in the Filipino Justice Ministry said Friday that the blaze broke out at the maximum security section of the regional prison on Leyte island, 620 kilometers (386 miles) southeast of the capital, Manila, late on Thursday.
Justice Secretary Leila de Lima said the fire mostly affected a special ward for keeping inmates with psychological problems or physical infirmities, saying the wardens as well as other prisoners scrambled to save the inmates from their cells.
"Five inmates were patients at the psychiatric ward [and] two inmates were weak, old and [had] eye problems," de Lima said, adding that two other inmates, who were initially safe but went back inside to help other inmates, were also killed in the blaze. The official added a tenth prisoner remained missing.
Fire crew managed to bring the flames under control at midnight (1600 GMT),  Inspector Constantino Pedrosa said, adding the fire raged for nearly eight hours and gutted one prison building which was assigned to prisoners convicted of murder and other serious crimes.
Pedrosa said the jail was operating at more than double its capacity at the time of the blaze. He said the facility was built for 500 inmates, but held 1,256 prisoners, a common occurrence in the Philippine's mostly overcrowded prison system.
The official did not elaborate on the exact number of inmates that were being held in the burnt-out section, but said an investigation had been launched to determine the causes of the incident.