Pakistan: at least 53 dead and 60 injured in weather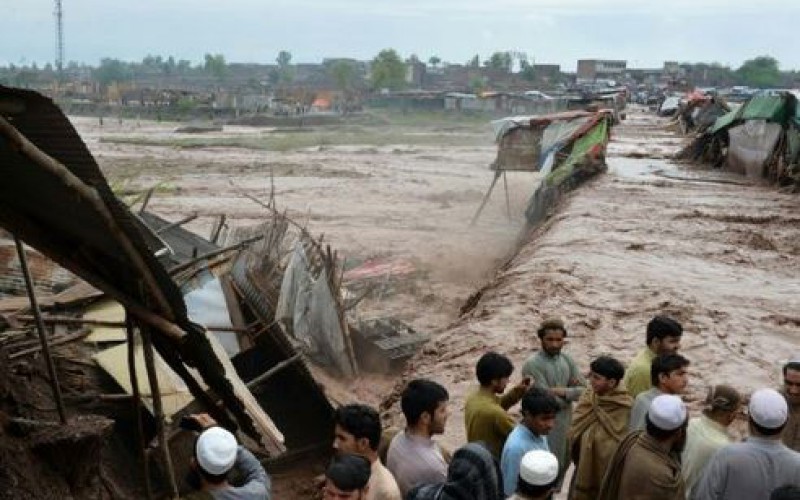 The death toll from flash floods triggered by torrential rains in northwestern Pakistan and parts of Kashmir has risen to 53.
The victims lost their lives in Khyber Pakhtunkhwa Province and in the Neelam Valley in Pakistan-administered Kashmir after the heavy downpours that began on Saturday night caused landslides and the roofs of dozens of homes to collapse.
The districts of Shangla and Kohistan were the worst-hit areas, where 14 and 12 people were killed respectively.
Flooding also injured at least 60 people, hit huge tracts of farmland and washed away crops across the region.
Official figures show that heavy rains have killed at least 121 people, injured 124 and damaged 852 houses across Pakistan since March 9. Collapsed roofs and landslides have caused most of the fatalities…
Torrential downpours and flooding killed 81 people and affected almost 300,000 Pakistanis across the country during the rainy season last summer.
In 2010, flooding killed 1,200 people and impacted one-fifth of Pakistan's population of over 190 million.
AFP