Nigeria: Thousands of protesters demanding the release of Shiite prisoners, including the leader of the IMN, Ibrahim al-Zakzaky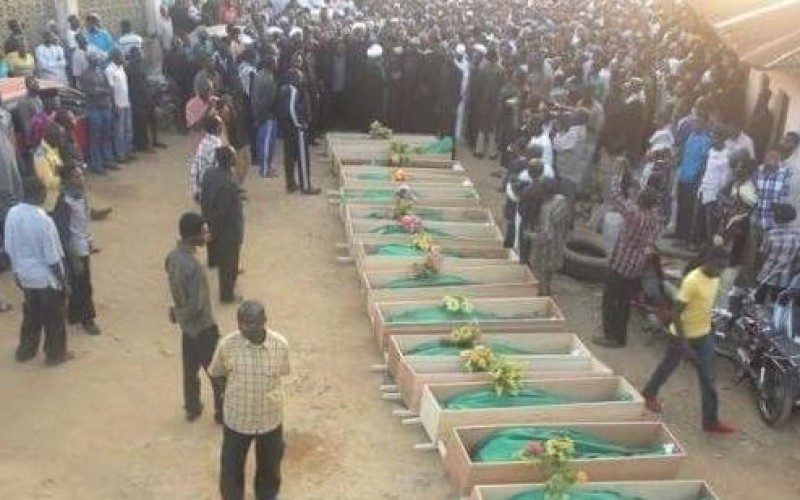 Thousands of Nigerians protested on Monday demanding the release of Shiite prisoners including the leader of the Islamic Movement in Nigeria (IMN), Shaikh Ibrahim al-Zakzaky.
The demonstrators, mostly women, staged a rally in the northeastern city of Bauchi on Monday, denouncing the incarceration of the cleric, his wife and hundreds of other Muslims as illegal.
They also called for the immediate release of the dissidents currently being held in Nigerian jails.
A similar protest was also held in the town of Yauri in the northwestern state of Kebbi.
On 12 December last year, Nigerian soldiers attacked Shia Muslims while attending a ceremony in a religious center in Zaria, accusing them of blocking the convoy of the army's chief and attempting to assassinate him, allegations flatly denied by Shiites.
The next day the Nigerian forces besieged the house of Zakzaky and arrested after killing those who tried to protect him, including one of the top leaders of the IMN and its spokesman.
The two attacks resulted in the deaths of hundreds of Shiites, including three of the son of Zakzaky.
The Islamic Movement in Nigeria (IMN) has promised to continue his peaceful campaign for the release of Shaikh Zakzaky and other inmates.
The Nigerian army has secretly buried hundreds of bodies of victims as witnesses.
Human rights organizations have called for a thorough investigation of the deadly attacks by Nigerian forces.