Nigeria : Many victims in suicide bomb blasts -vidéo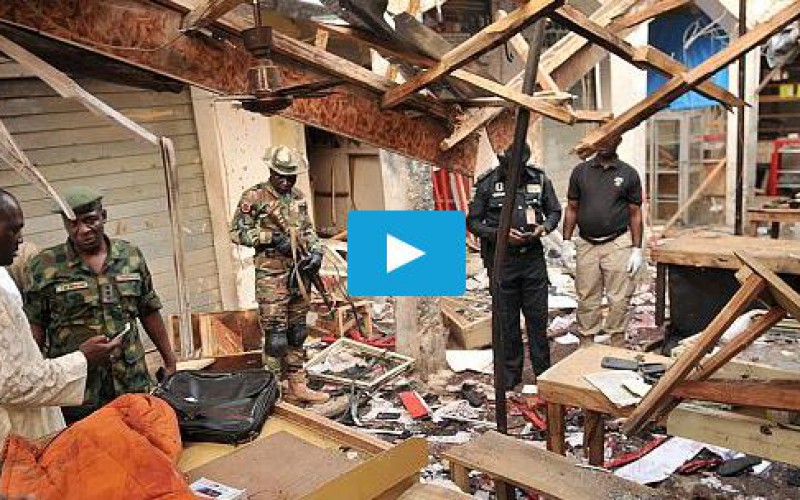 There's been more violence in northern Nigeria where two female suicide bombers have blown themselves up at a mobile phone market in the city of Kano.
At least 14 people were killed and more than another 100 were injured.
Militant Islamists are suspected.
A bloodstained survivor described what happened:
"I was just standing close to my table, the next thing I heard was a scary sound then blood from my head, when I looked around I saw people running for their lives."
The explosions come a day after a blast in the northeastern city of Yola which killed 32 people and wounded 80.
The attacks bear the hallmarks of Boko Haram, Nigeria's own extremists whose six year insurgency has killed 20,000 and forced 2.3 million to flee their homes.
Euronews