Nigeria : Boko Haram militants kill 30 Nigerian villagers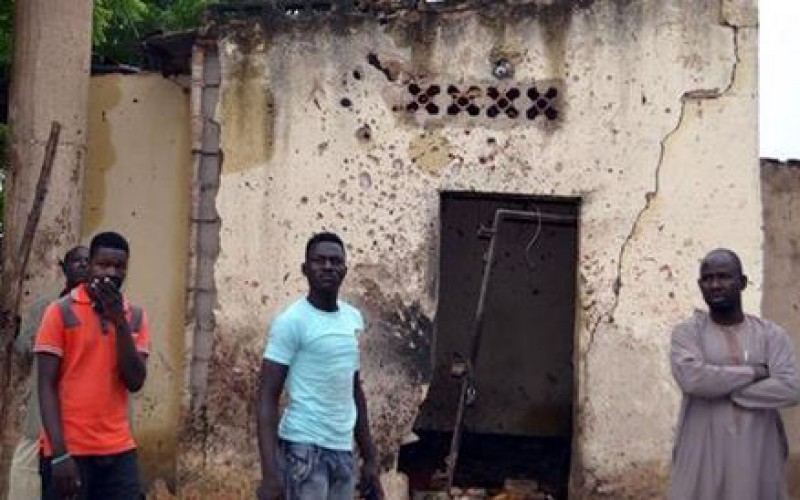 Boko Haram Takfiri terrorists have hacked at least 30 people to death in attacks launched on three villages in the crisis-stricken northeast of Nigeria.
The attacks, which occurred on Tuesday in the villages of Warwara, Mangari and Bura-Shika in Borno state, left 20 more civilians wounded, AFP reported, adding that the terrorists set the villages ablaze after killing the victims.
"Most of the victims were slaughtered and most of the wounded (had suffered) machete cuts," said Mustapha Karimbe, a civilian helping the Nigerian military fight the terror group.
According to reports, 20 of the victims lost their lives only in the village of Warwara.
On Thursday, the Boko Haram Takfiris also slaughtered 14 people in an attack in the village of Kamuya located in the same state. They decapitated some of the ill-fated villagers and put their heads on their torso, before they burnt down the whole village.
Shias in Nigeria have also been targeted by the terror group. More than 20 people were killed in late November in a Boko Haram bomb attack targeting Shia Muslims during an annual religious procession in the northern state of Kano.
Some 20,000 people have been killed and more than 2.5 million others made homeless since the beginning of the Boko Haram militancy in Nigeria in 2009. The militants have recently pledged allegiance to the Takfiri Daesh terrorist group, which is primarily operating in Syria and Iraq…