New York :1 killed, 2 hurt in shooting near Penn Station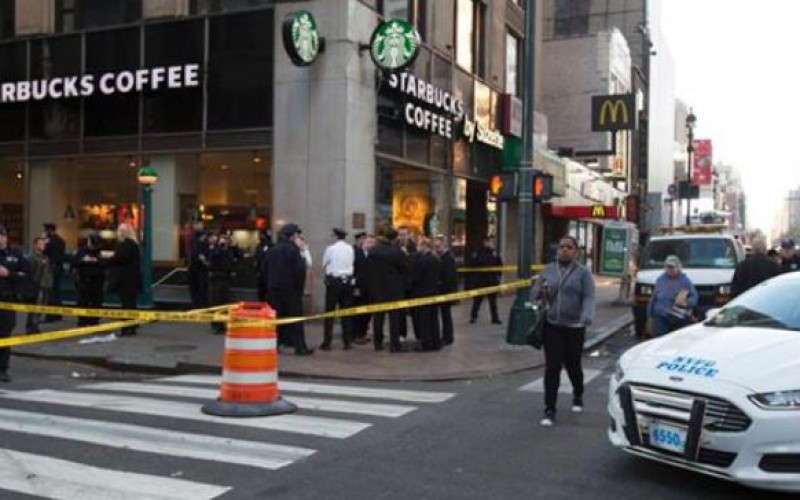 One person has been killed and two others were wounded after a shooting near Manhattan's Penn Station in New York City, police said.
Dozens of New York Police Department officers responded to the shooting incident at Eighth Avenue and West 35th Street at about 6:15 am on Monday.
NYPD officers cordoned off several streets around the site of the shooting.
One man, 43, was pronounced dead shortly after the shooting, authorities said.
A 45-year-old man was struck in the neck and abdomen and was in critical condition. A second man, 48, was hit in the leg.
First responders rushed both victims to Bellevue Hospital.
No suspect has been taken into custody and the motive behind the shooting was not immediately known.