Myanmar police chase down students in 3rd protest crackdown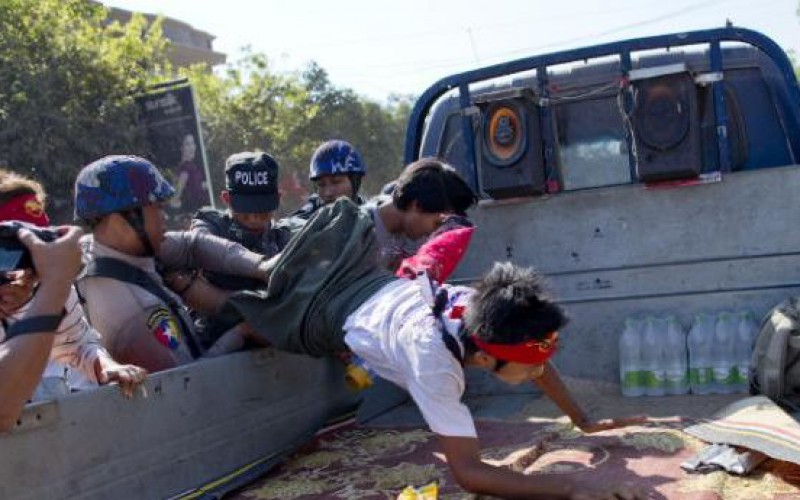 Police chased down student protesters and dragged them onto trucks Friday in Myanmar's third such crackdown on public demonstrations in as many days.
Authorities went after five students after they broke off from 200 other demonstrators locked in a standoff at a Letpadan monastery, an Associated Press photographer and other witnesses said.
The demonstrators oppose a new education law and want to march to the country's main city, Yangon, 140 kilometers (90 miles) south of Letpadan, but authorities have blocked roads and warned students not to go ahead(…)
The five people detained Friday are among hundreds who have been protesting against the education law in different cities for more than a month, gaining public sympathy along the way.
They want the government to scrap a law that puts all decisions about education policy and curriculum in the hands of a group largely made up of government ministers, which critics say undermines the autonomy of universities.
AP