Mers: South Korea closes 700 schools after third death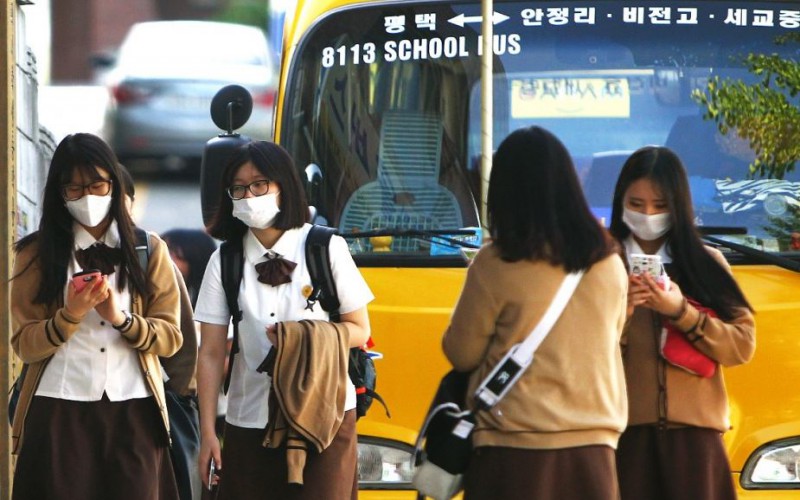 More than 700 schools in South Korea have been closed as a third person died from the Mers virus and the number of people infected rose to 35.
South Korean authorities have been criticised over their response to the outbreak after one infected person went to play golf and another flew to China.
More than 1,600 people have now been quarantined, according to officials.
The outbreak is the largest outside the Middle East, where the disease first appeared in Saudi Arabia in 2012.
Five more cases were confirmed on Thursday, the South Korean health ministry said, bringing the total number of known infections in the country to 35.
The latest victim died in hospital after contracting the virus from another patient in the same room.
About 160 of those quarantined have been isolated at state medical facilities but most have been instructed to stay at home and strictly limit contact with other people.
The outbreak in South Korea is still confined to those with a link to the initial sufferer, but authorities are struggling to contain growing public anxiety.
In Seoul the number of people wearing face masks on public transport and in crowded places has increased.
And the Korea Tourism Organisation said on Thursday that about 7,000 tourists – mostly from China and Taiwan – had cancelled planned group trips to South Korea.
BBC