Ivory Coast: Nearly 800,000 children work on the plantations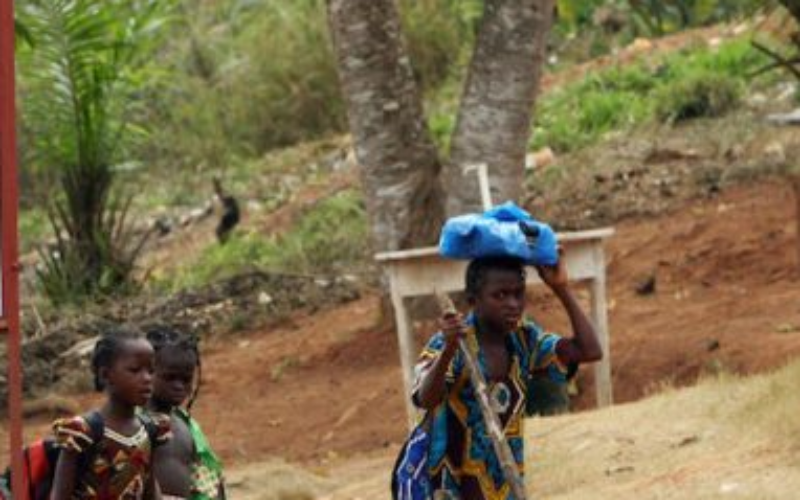 According to a NORC survey conducted by the University of Chicago in 2018-2019, nearly 800,000 children work in cocoa, compared to 1.2 million according to a previous study by the American University of Tulane in 2013-2014. However, these figures are only estimates and the survey methodologies differ, underlines the National Monitoring Committee for Actions to Combat Trafficking, Exploitation and Child Labor (CNS), chaired by Dominique Ouattara. Some 2,000 children have been removed from cocoa plantations since 2019, 200 of whom have remained at the Soubré reception center, reports the CNS.
The NORC survey shows that the school enrollment rate of children in cocoa farming families has improved significantly, from 59% in 2008-2009 to 85% in 2018-2019. However, according to a study by the Ivorian Coffee and Cocoa Council (CCCI) published in 2020, only 71% of children aged 5 to 17 are enrolled in school.
According to the World Bank, more than half of the 5 to 6 million people who live on cocoa subsist below the poverty line in Côte d'Ivoire.