Isis suicide bomber kills 20 at Shia mosque in Saudi Arabia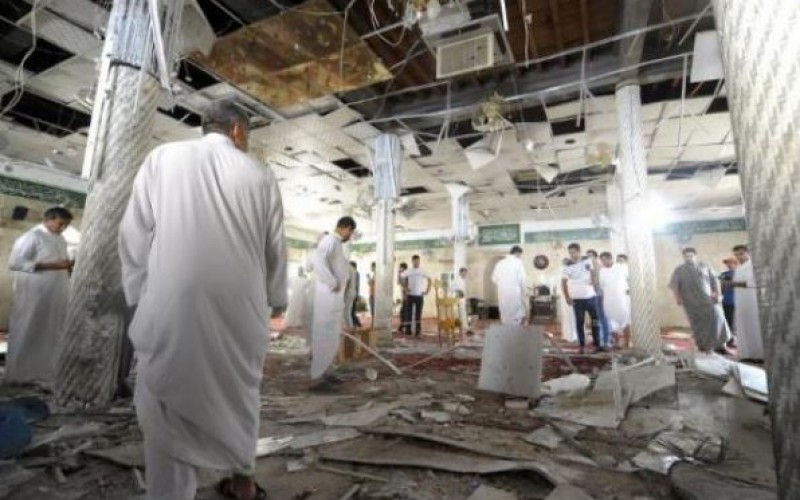 An Isis-linked group carried out a deadly suicide attack on Friday at a mosque in Qatif, a predominantly Shia area of eastern Saudi Arabia, raising fears of an expanding extremist threat in the oil-rich kingdom.
About 20 people were killed when a lone bomber blew himself up in the crowded Imam Ali mosque during Friday prayers, local media said. The interior ministry said it was investigating.
Images circulating on social media showed blood-soaked victims being carried out of the mosque, where limbs were strewn among the rubble. Another image showed the dismembered head and upper torso of the apparent attacker.
The bombing highlights the growing threat from extremist elements within the kingdom and is set to raise tensions in the east, where most of the country's Shia minority live.
A group calling itself "Islamic State in the province of Najd" (an area of central Saudi Arabia including the capital) named the bomber as Abu Amer al-Najdi in what appears to be the first time an affiliate of the Islamic State of Iraq and the Levant (Isis) has claimed responsibility for an operation in the kingdom.
Financial Times‎