ISIL releases video, claims execution of 10 Iraqis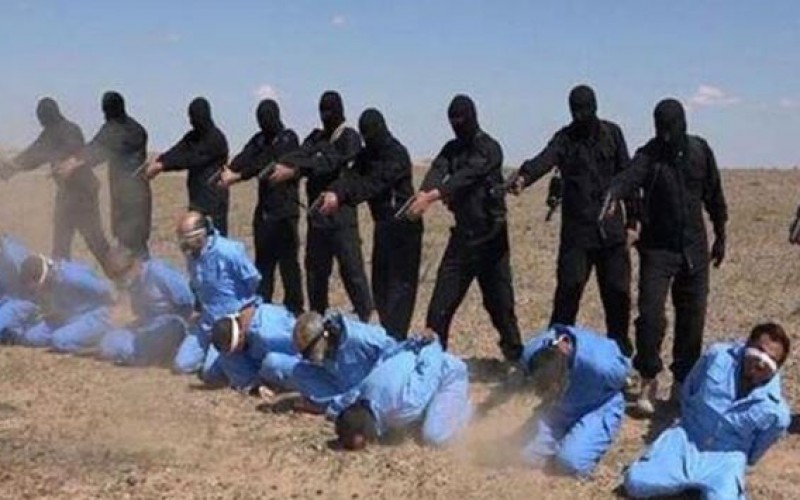 The ISIL Takfiri terrorists have released a new video purportedly showing the execution of 10 people, this time in new-color jumpsuits, on espionage charges in Iraq.
The video, released on Saturday, reportedly shows the blindfolded victims in blue jumpsuits in an unknown area north of the Iraqi capital Baghdad, with 10 masked ISIL terrorists standing behind them.
The captives are then forced to kneel and shot dead by the terrorists.
According to the ISIL, a commander of Iraq's Popular Mobilization Forces, named Musa Abd Fayyaz Hassan Mohammadi, and the head of the municipal council of the town of al-Sada, Abd al-Majid Zaki Sulaiman al-Hayali were among the dead.
The militants have so far released several similar videos showing the execution of captives from different countries, including Egypt, the United States, Britain, and Japan. The hostages, including aid workers and journalists, were usually dressed in orange jumpsuits, reminiscent of the ones inmates wear in US terror prisons.