Iraq: Death toll from dawn blasts in Iraq capital jumps to 83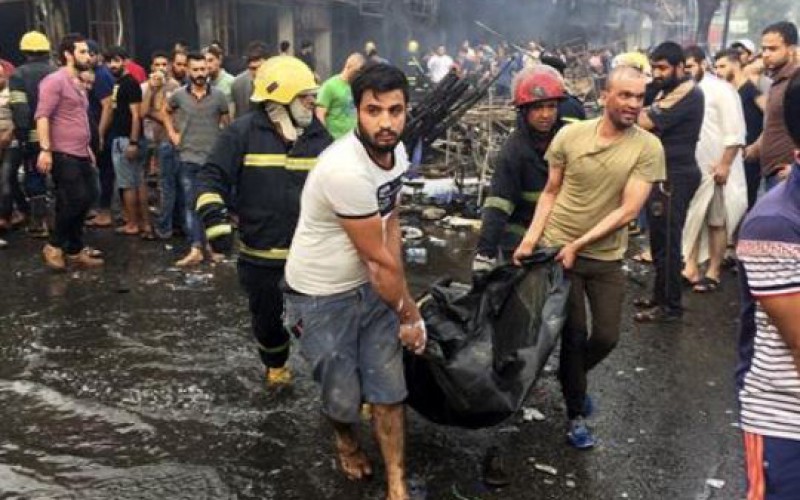 The death toll from two bombings in a Shia neighborhood in Baghdad at dawn Sunday jumps to 83, Iraqi security and health officials say.
They said 78 people were killed and at least 200 others wounded when a car bomb went off at a busy commercial street in Baghdad's Shia neighborhood of Karrada.
Footage posted on social media showed a large blaze in the main street of Karrada.
The second explosion occurred at an outdoor market in the Shaab neighborhood of southeastern Baghdad, leaving five dead and wounding five others.
In a twitter post, the Daesh terror group claimed responsibility for the attacks which, it said, were aimed at Shia neighborhoods (…)