Indonesia: Fear of a health crisis following Tsunami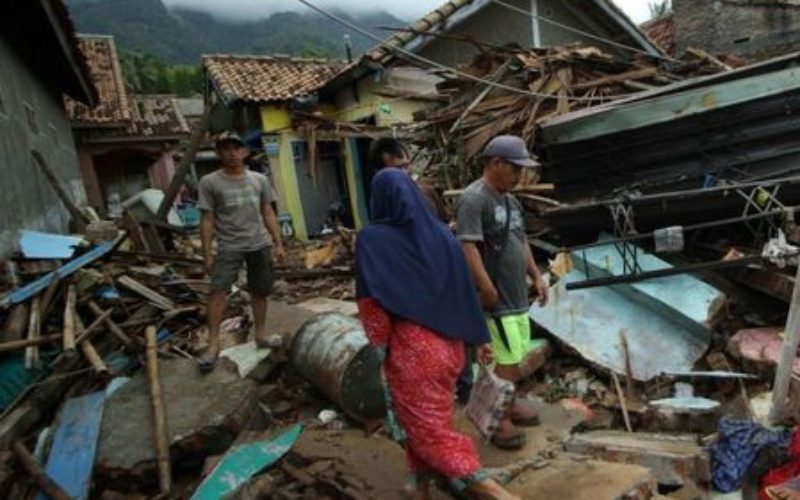 In Indonesia, all eyes remain on the eruption of the Anak Krakatoa volcano, probably at the origin of the tsunami that killed more than 400 people, according to an assessment still temporary. The authorities proceed with the evacuation of the coasts, because the volcano, unstable since its partial collapse, could cause a new tsunami (…) The tidal wave hit remote areas in the Strait of Sunda, between the islands of Java and Sumatra. Some stricken are literally cut off from the world.
Heavy rains considerably complicate the work of the relief workers and aggravate the health situation. Helicopters are mobilized to drop food.
This tsunami echoes that of December 2004, which killed more than 160,000 people in Indonesia.
euronews