Indian police arrest 1,000 over exam cheating incident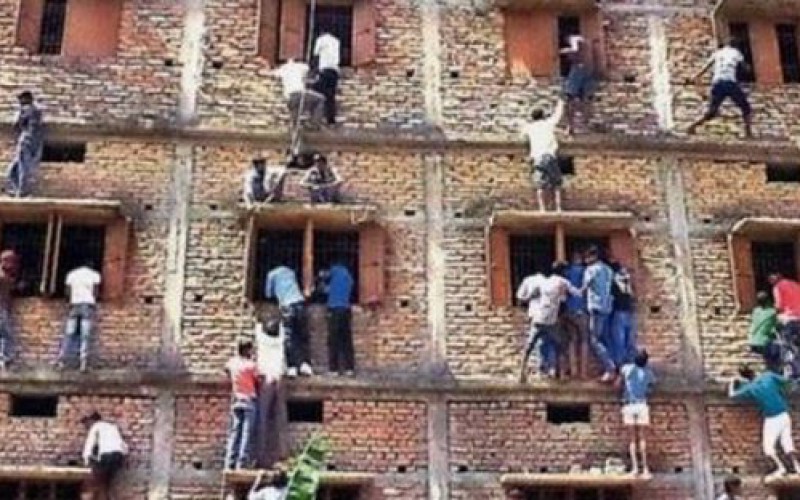 Upwards of 1,000 people linked to the school exam cheating incident last week were rounded up and jailed in India's eastern state of Bihar, the director general of police, Gupteshwar Pandey, said on Sunday.
Parents and teachers were among the main culprits "who were found cheating or cooperating with the cheating in school exams across the state," Pandey added.
The detainees, however, have not been formally charged with criminal offenses.
To secure their release from jail, they are required to pay fines ranging from 2,000 rupees (USD 32) to tens of thousands of rupees, depending on their involvement in the cheating (…)
The incident comes after a similar exam cheating scandal in Bihar in 2013. More than 1,600 students were disqualified after similar videos emerged.