Humanitarian crisis in Yemen, the alarm defenses organizations of human rights for civilians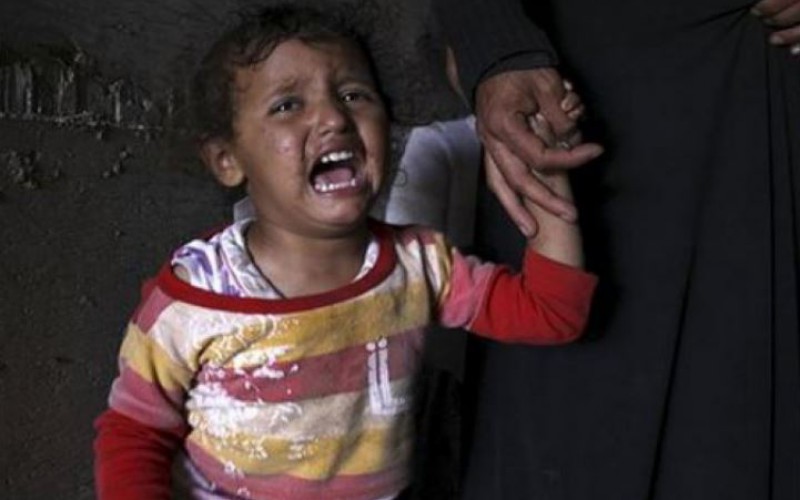 The conflict in Yemen had, since the Saudi assault, nearly 4,400 dead and thousands injured, according to the latest report of the World Health Organization (WHO). Today 21 million people in need of help or protection and 1.3 million Yemenis have been displaced.
After returning from a three-day visit to Yemen, President of the International Red Cross said in a statement that the situation in Yemen "getting worse by the day." "This can not last. Yemen is collapsing," said Peter Maurer calling "to facilitate the delivery of food, medicine and water to the population."
The UN rapporteur on the right to food has meanwhile launched a cry of alarm about the rapid increase in the level of malnutrition in Yemen.
"The situation for children is particularly alarming, reports indicate that 850,000 are severely malnourished, a figure that may reach 1.2 million in the coming weeks if the conflict persists at current levels," said Hilal Elver.
WHO was concerned for his part of the state health centers, indicating that 23% of these establishments had stopped functioning or partially functioning.
During his visit to Sana'a, Stephen O'Brien, Assistant UN Secretary General for Humanitarian Affairs, called for a negotiated solution to the conflict as the only way to overcome the humanitarian crisis.
Refugee situations
More than 20,000 Somalis who fled the civil war in Yemen in their countries have the opposite path since March to escape the war.
These Somalis trying to cross the Gulf of Aden by boat to win the semi-autonomous Somali regions of Puntland and Somaliland (north-east).
According to the UN Office for the Coordination of Humanitarian Affairs (OCHA), "since March 2015, nearly 29,000 people have arrived in Somalia from Yemen. 90% of them are Somalis and we look at others in the coming months".
"The arrival of new people fleeing the conflict in Yemen is an additional burden on the already limited basic services," OCHA warned, adding that the new arrivals had received food aid and essential goods.
More than 1.1 million people are already displaced in Somalia and three million in need of humanitarian assistance, particularly in the south of the country where radical Islamist Shebab fighting government troops and the strength of the Union African in Somalia (Amisom).
In Yemen, pro-government forces, supported by Arab military coalition led by the Saudi regime, bombard Yemen for more than four months.
The conflict has led since March flight of nearly 10,000 Yemenis to Djibouti, according to the UN. At the same time, thousands of candidates for illegal immigration, particularly from Ethiopia or Eritrea through the Gulf of Aden in the opposite direction, hope to reach Europe.
According to UN figures last month, more than 10,000 migrants have landed in Yemen since March and the beginning of the air campaign launched by a coalition of Arab countries.