Hong Kong woman guilty in Indonesian maid abuse case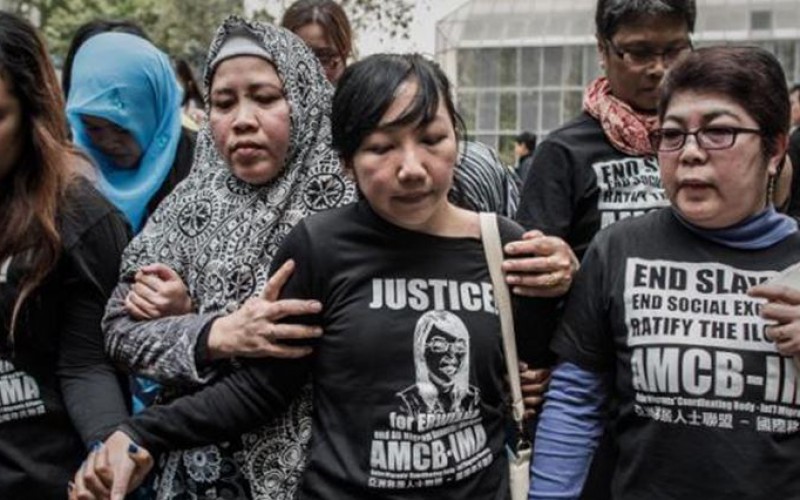 A Hong Kong woman was convicted Tuesday of beating and starving her Indonesian maid and keeping her prisoner in a case that sparked international outrage and highlighted the plight of migrant domestic workers.
The verdict, read out to a packed courtroom, was met with cheers by activists and supporters of Erwiana Sulistyaningsih, a former domestic helper who has become the face of a campaign for improved workers' rights in the financial hub.
Pictures of the injuries sustained by the 24-year-old, who was admitted to hospital in her home country emaciated and in a critical condition after being abused by mother-of-two Law Wan-tung, fuelled anger in Indonesia and shocked Hong Kong.
Sulistyaningsih hailed the ruling but called for reforms to ensure Hong Kong employers no longer treated domestic workers "like slaves".
She said that while she forgave her abuser, she hoped Law would receive the maximum seven year jail term when sentencing is announced on February 27.
"She was, for want of a better word, a prisoner in those premises," Judge Amanda Woodcock said, referring to Sulistyaningsih.
"She was completely isolated, and (this) helps explain why this abuse could go on for so long without her retaliating or anyone knowing."…
AFP