Fresh Saudi airstrike kills 6 in Yemen's Hajjah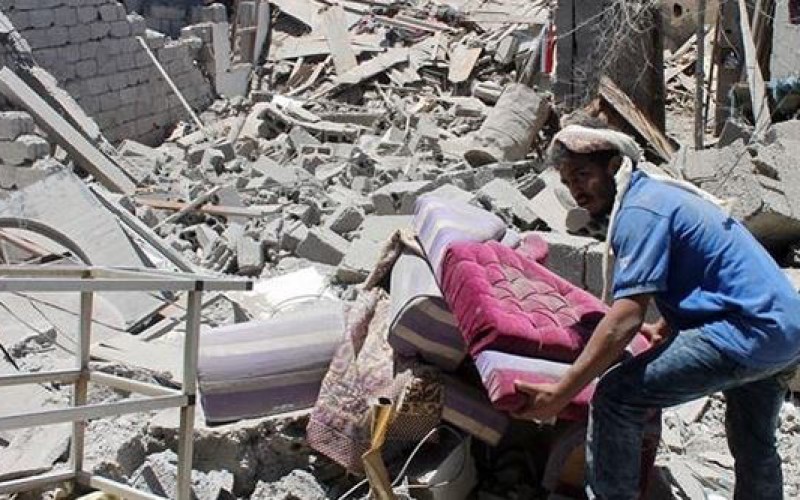 At least six people have been killed in a fresh Saudi aerial attack in northwestern Yemen as the Al Saud regime's deadly military campaign against the impoverished Arabian Peninsula country continues unabated.
Media reports said the attack targeted a vehicle in the province of Hajjah on Wednesday, as the raids have also intensified on the Yemeni capital city of Sana'a.
Reports said dozens of blasts hit the city as Saudi warplanes pounded the capital during the early hours of Wednesday. At least three people were killed and about a dozen others wounded in the strikes and the subsequent explosions, according to medical sources.
Saudi Arabia started the military aggression against Yemen on March 26 – without a UN mandate.
Meanwhile, Yemen's Health Ministry said 32 people sustained injuries in Saudi airstrikes on a Yemeni radio station in Sana'a.
The Saudi airstrikes also hit sites in the northern provinces of Jawf and Sa'ada near the border with Saudi Arabia, as well as in the city of Ta'izz and the southern province of Dhale.
This is while the United Nations Security Council (UNSC) has called for another humanitarian pause in Saudi Arabia's military aggression against Yemen.
The 15-member UN body in a Tuesday statement described the situation in Yemen as "grave," and called for "a further humanitarian pause" in order to allow aid "to reach the Yemeni people" who are in urgent need of assistance.
The conflict in Yemen has claimed the lives of approximately 2,000 people since March 19, according to the UN.
Riyadh launched the airstrikes in late March with the aim of undermining Yemen's Ansarullah movement, which currently controls Sana'a and major provinces, and restoring power to fugitive former Yemeni President Abd Rabbuh Mansour Hadi, who is a staunch ally of Saudi Arabia.