French police protest working conditions after shooting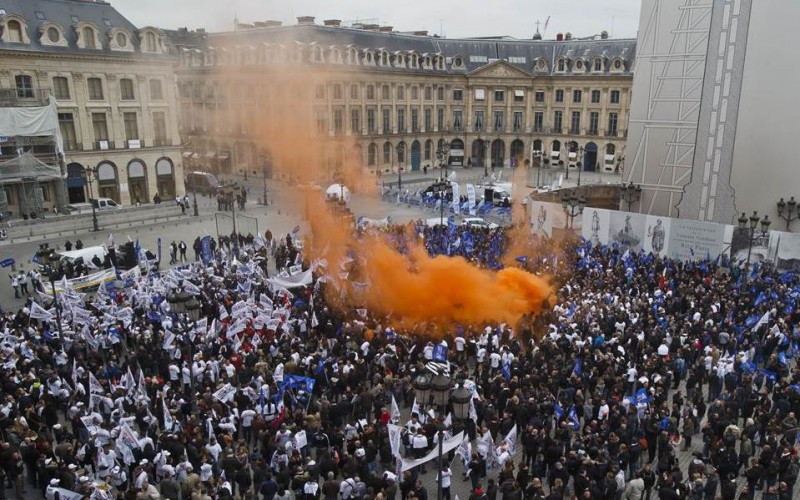 Thousands of French police officers massed in the ritziest square in central Paris on Wednesday to protest what they call increasingly unsafe working conditions, after an officer was critically wounded by a convict who skipped out on a prison furlough.
Several thousand officers gathered on the Place Vendome in Paris, waving union flags and sending up orange, black and white smoke from flares. The crowd fell silent as an announcer addressed the justice minister in the name of their injured comrade, then the sound of sirens and police whistles filled the air.
The convict was killed in a shootout with police, and the wounding of the officer hit a nerve among officers feeling strained after a particularly tense and high-security year in France, which started with deadly extremist attacks on the satirical newspaper Charlie Hebdo and a kosher market.
"There has been a breakdown between police and the justice system," said Angelo Bruno of the Unite-SGP union. "Too often we are arresting the same people over and over."
Similar protests were planned around France.
AP