Czechs rally against US military convoy's parade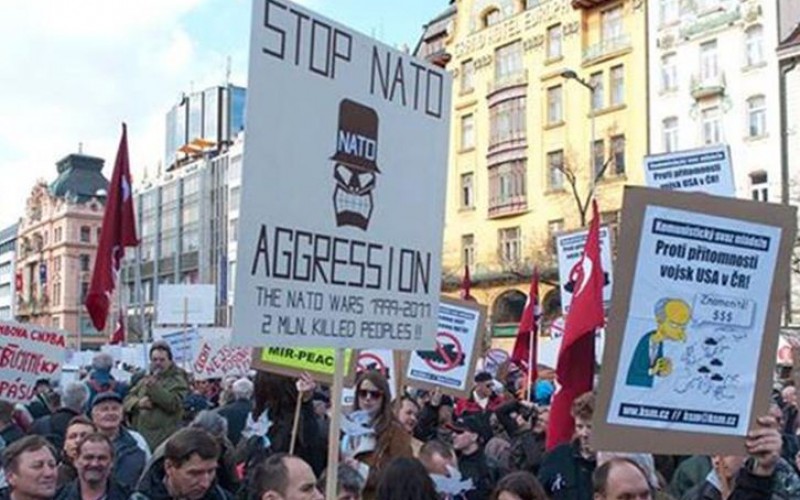 Hundreds of demonstrators have staged an anti-NATO rally in the Czech capital of Prague to protest a planned parade by a US military convoy through the East European republic.
The protesters held the rally on Saturday on the eve of a parade by roughly 120 US military vehicles that are to enter the country as part of the Western military alliance's "Operation Dragon Ride" parading through six NATO member states in Europe.
"This definitely won't contribute to peace in Europe because the situation is very, very dangerous and very tense. We're of the opinion that steps like this definitely don't help," said Lubomir Ledl, a protest organizer and lawyer from Prague (…)
In 2014, NATO forces held some 200 military exercises, with the alliance's General Secretary Jens Stoltenberg having promised that such drills would continue.
In addition, the defense ministers of NATO's 28 member states agreed on February 5 to establish six new command and control posts in the Eastern European nations of Bulgaria, Romania, Estonia, Latvia, Lithuania and Poland (…)