Côte d'Ivoire: senior UN official urges justice for victims of human rights abuses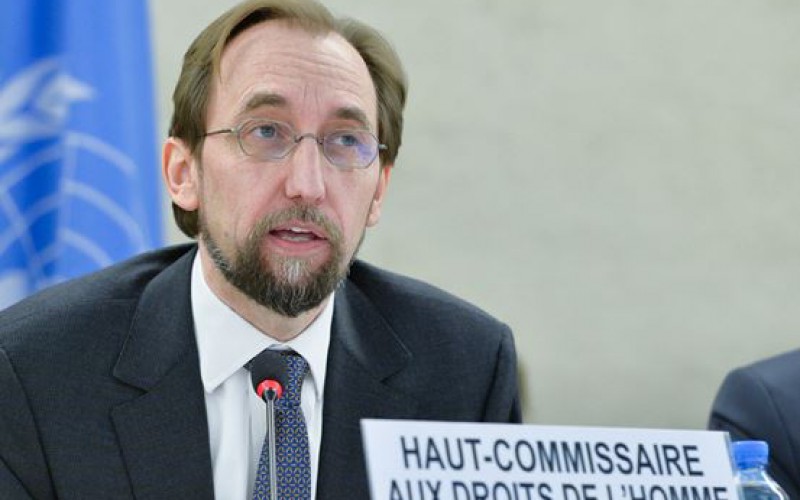 The United Nations human rights chief today urged the Government of Côte d'Ivoire to ensure justice for victims of serious human rights abuses that occurred prior to and during the 2011 conflict in the country.
The call by High Commissioner for Human Rights Zeid Ra'ad Al Hussein comes in the wake of the guilty verdicts against numerous supporters of former President Laurent Gbagbo charged with offences against the state and its institutions.
"Victims of gross human rights violations, some of which may constitute war crimes and crimes against humanity, have yet to see justice almost four years since the end of the conflict in Côte d'Ivoire," he stated in a news release.
"Perpetrators of killings, rapes and other serious breaches of international law – no matter what their background or affiliations – must be promptly prosecuted."
Côte d'Ivoire's 2010 presidential election, meant to be the culminating point in a long-running UN-backed peace process, resulted in months of violence – that led to several thousand deaths and numerous human rights violations – when Mr. Gbagbo refused to step down after losing to Alassane Ouattara. Mr. Gbagbo finally surrendered in April 2011.
According to media reports, the country's former first lady, Simone Gbagbo, was sentenced this week to 20 years in jail for her role in the post-electoral violence. Her husband, meanwhile, is awaiting trial at the International Criminal Court (…)