cop21: 'Save our planet' say demonstrators worldwide on eve of UN climate summit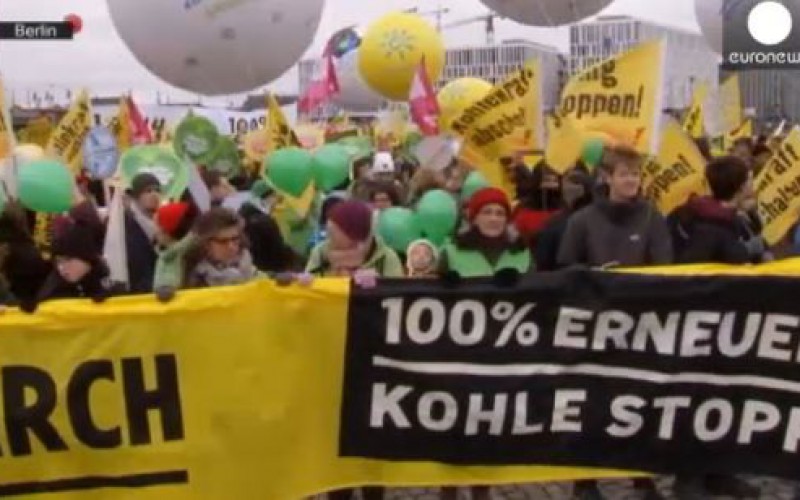 On what may be the biggest day of climate change activism ever seen worldwide, tens of thousands of people marched as far afield as Sydney and Madrid on Sunday to send a message to leaders gathering for a UN summit: 'Save our planet before it is too late'.
More than 2,000 events were being held in cities including London, Sao Paulo and New York, on the eve of the Paris summit which runs from November 30 – December 11 and will be attended by about 150 heads of government.
Berlin was keen to do its bit, with some 17,000 people taking part in a rally in the German capital, according to organisers.
"A binding aim and clear plan of how we stay under the two degree target, that is what counts," said one woman who had travelled to the event from Hamburg.
Anti-war campaigners joined a monster climate change march in London, as the UK weighs up whether to start bombing ISIL militants in Syria.
At least 50,000 people spent Sunday pounding the streets, say those behind the rally…
euronews