China police say they fatally shot 3 Uighur terror suspects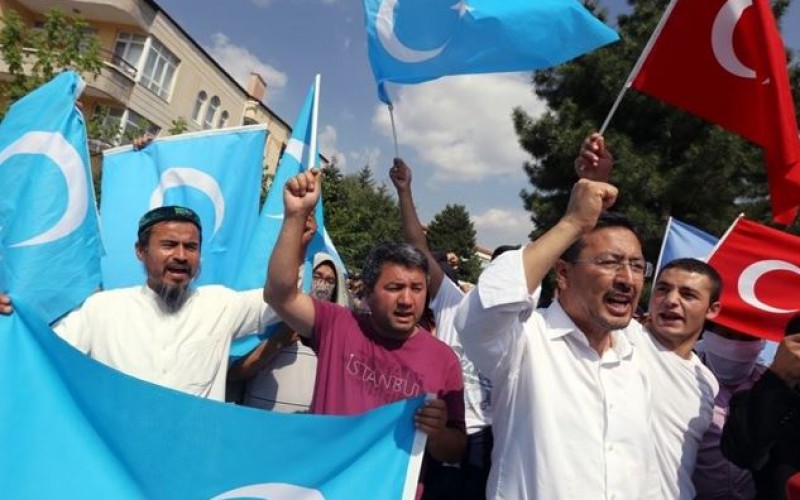 Police in northeastern China said Tuesday that they fatally shot three minority Uighurs in a confrontation with suspects they described as terrorists who were using knives to resist arrest.
Police also injured a fourth suspect during the incident Monday in Shenyang, the city police said in a statement on their microblog. A man who refused to identify himself at Shenyang police's criminal offenses office said the four were ethnic Uighurs.
A foreign-based spokesman for Uighurs said the people shot were among a group of Uighurs who were trying to flee China through its northern border.
Uighurs (pronounced WEE-gurs) are a minority in China's far western region of Xinjiang. Beijing has accused Uighur separatists of terrorism in Xinjiang and elsewhere in China, including a knife attack at a train station in southwest Kunming city last year that killed 31 people. The government also has accused some of them of trying to go abroad to join international terrorist groups.
Uighurs have complained of harsh cultural and religious suppression as well as economic marginalization in Xinjiang, where ethnic violence has left hundreds of people dead. A report by Human Rights Watch on Monday said Uighurs were among ethnic minorities in China that found it difficult to get a passport because of a two-track system that subjected residents in certain areas to application delays of up to five years.
The police statement said that during Monday's incident, "four violent terrorists resisted arrest by wielding knives, so to prevent any harm to society, police quickly decided to shoot them. Three were killed and one was injured."
AP