CAR refugees facing malnutrition in DR Congo: MSF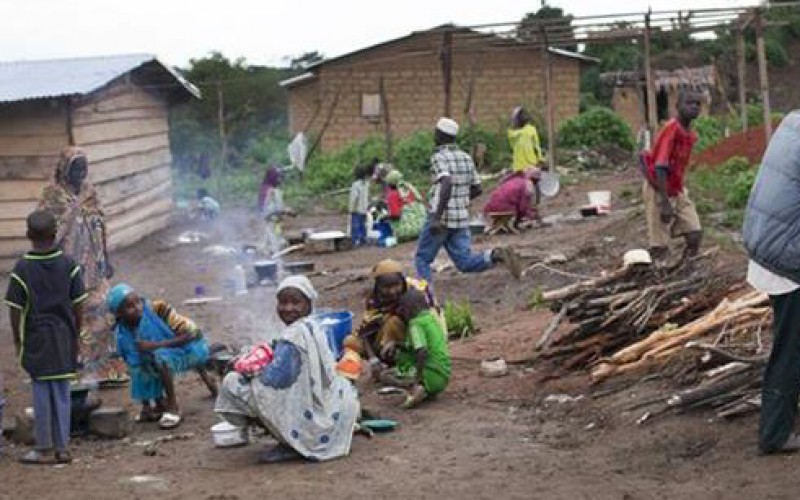 An international medical aid organization has expressed concern over the threat posed by a severe lack of food to the lives of thousands of refugees from the Central African Republic (CAR) who have sought shelter in the northeastern Democratic Republic of Congo.
"The majority of the refugees… depend largely on the generosity of the local population," which is itself poverty-stricken, Doctors Without Borders, known by its French acronym MSF, said in a statement on Thursday.
"Access to food and drinking water is limited for everyone. These precarious living conditions bring problems of malnutrition and water-borne diseases," MSF warned.
In one week alone, the medical charity hospitalized 10 children suffering from acute malnutrition.
"Sometimes I work for a day for the local people and in exchange receive cassava leaves to feed my family," the MSF quoted 73-year-old refugee Anne Kabo as saying.
Kabo, who has taken refuge in Congo along with her family since last May, further said, "We eat what we can, but we eat mainly cassava leaves. Sometimes we go two days without eating."
A 2013 coup against the then president, Francois Bozize, pushed the Central African Republic into a sectarian conflict that still claims lives in the impoverished country. The Christian "anti-balaka" militias continue attacking members of the mostly Muslim Seleka group for what they see as the group's alleged role in the coup.
Thousands of people are believed to have been killed and around 90,000 people have been displaced by the conflict so far.
The Office of the United Nations High Commissioner for Refugees (UNHCR) says around half the refugees are living in camps in neighboring DR Congo, Cameroon and Chad.