California police under fire over jaywalking arrest and abuse of black teen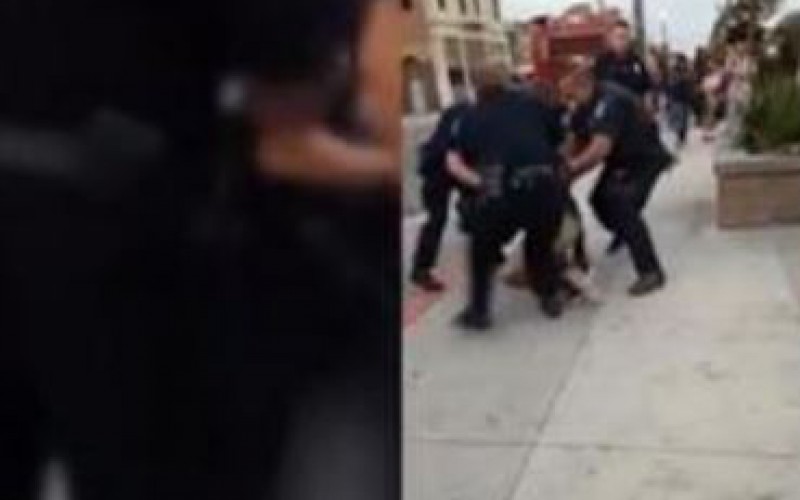 US police in Stockton, California are facing growing criticism after a mobile video showed multiple officers tackling an African-American teenager to the ground and arresting him for jaywalking.
Emilio Mayfield, 16, was rushing to school on Tuesday morning because he was late when he walked out of the crosswalk and started "jaywalking" near a bus stop in an attempt to get to school faster, according to his grandfather.
Jaywalking occurs when a pedestrian crosses a street where it is not permitted.
Mayfield "was then pulled back in a rough manner, and he realized that it was a police officer that tugged him," Mayfield' grandfather, Reginald Duncan, told ABC News.
"The area where this happened is a pretty bad area of Stockton, and he's always been taught to keep it moving there." …