Burkina Faso: Protests on streets ahead of curfew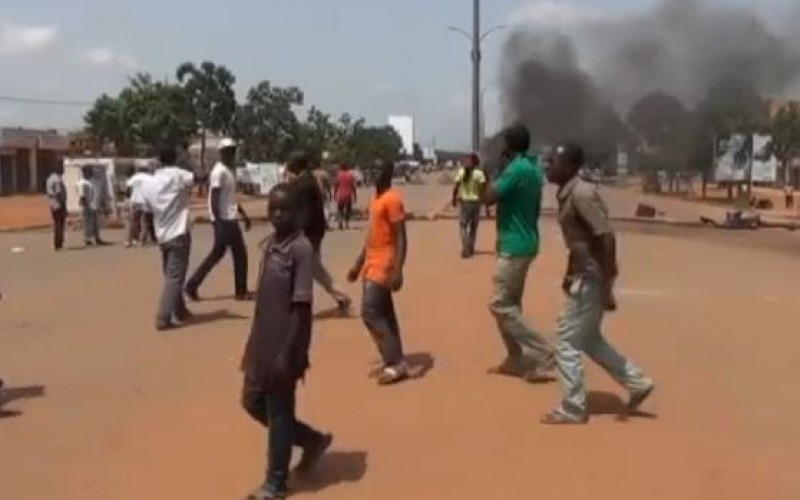 People have taken to the streets of Burkina Faso to protest against the military coup and the arrest of several leaders in the country's transitional government.
The armed forces have named the Presidential Guard's General Gilbert Diendéré the new head of the transitional council and have identified themselves as the National Council for Democracy.
Spokesperson Mamadou Bamba also announced the implementation of restrictions on travel.
"A curfew will be in place from 7 pm to 6 am over all of the nation's territory.
"Burkina Faso's land and airspace borders are closed as of this day, September 17, 2015, until further notice."
United Nations Secretary General Ban Ki-moon has also expressed concern about the detention of the president and several ministers, and has called for their immediate release.
euronews