Yemen: A dozen civilians killed in new Saudi strikes (UN is warning of a humanitarian catastrophe)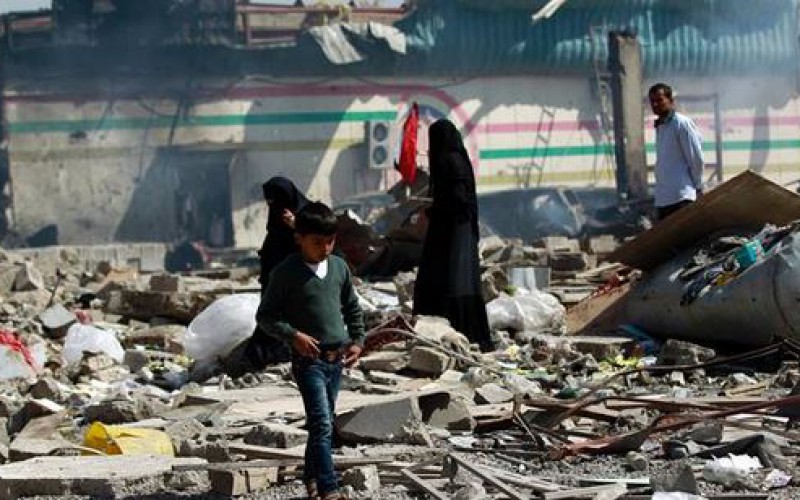 At least 19 civilians have lost their lives and more than a dozen others sustained injuries in a string of new airstrikes by Saudi Arabia against areas across Yemen.
On Wednesday morning, Saudi warplanes carried out aerial assaults against residential neighborhoods in the Kharab al-Marashi district of the northern Yemeni province of Jawf, killing a man and his wife, Yemen's al-Masirah TV channel reported.
Also in other attacks against the southwest of Taizz Province, a civilian was killed and three others were injured.
Elsewhere, in the Monabbih district of Yemen's northwestern province of Sa'ada, two civilians were killed and five others wounded in a Saudi airstrike.
The United Nations relief chief has warned that Yemen is facing a "humanitarian catastrophe", urging warring sides to stop restricting aid access in the impoverished Arab country.
At least 7.6 million people are severely affected by food insecurity in Yemen, the war destroyed more than 1,170 schools and 600 health centers, the result of which some 3.4 million children do not go to school, according to the UN chief.
Stephen O'Brien calls on all parties to the conflict to facilitate humanitarian access to all parts of the country, stressing that humanitarian supplies are very difficult in the north due to coalition air strikes.
The World Food Programme (WFP) also warned of famine in the city of Taizz where aggression of the Saudi regime is still ongoing.
Yemen was the subject of military attacks in Saudi Arabia since late March of last year.
Almost 8,300 people, among them over 2,230 children, have been killed and 16,015 others injured in the war. The strikes have also taken a heavy toll on the impoverished country's facilities and infrastructure, destroying many hospitals, schools, and factories.