Bomb attacks kill 5 policemen in Afghanistan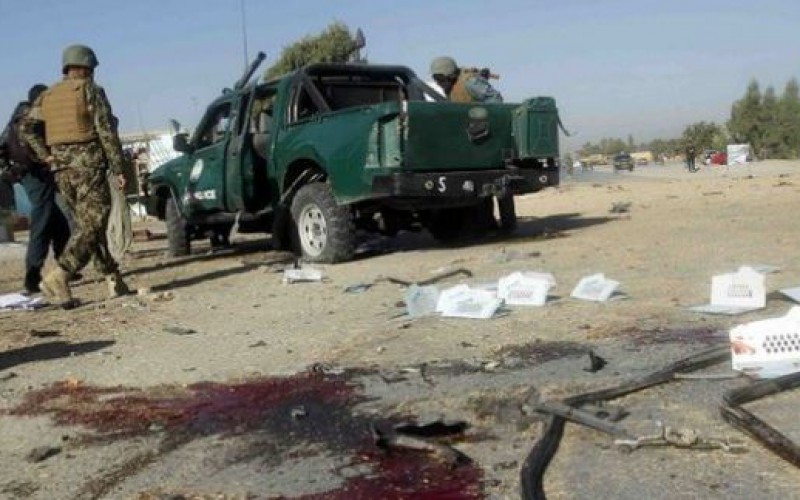 At least five Afghan police officers, including a commander, have been killed after their vehicles were struck by two separate roadside bombs in the eastern and western parts of Afghanistan.
Provincial police chief, Abdul Baqi Nuristani, said four policemen were killed in Kamdesh district of the eastern province of Nuristan on Saturday, when a remote-controlled bomb went off as a police car was passing by.
Earlier on Saturday, a police commander was killed along with his son when their vehicle ran over a hidden improvised explosive device in Pashtun Zarghun district of the western province of Herat.
Niamatullah, police chief of Pashtun Zarghun district, identified the commander as Aqa Halim, adding that two people were also injured in the blast.
No group has claimed responsibility for the attacks, and investigations are underway.
Roadside bombs and improvised explosive devices are by far the most lethal weapons Taliban militants use against Afghan forces, foreign troops, and civilians.
Taliban militants have recently stepped up their attacks against Afghan government troops, foreign forces, and civilians.
On December 31, 2014, the US-led combat mission in Afghanistan ended. However, at least 13,500 foreign forces, mainly from the United States, have remained in the country in what Washington is calling a support mission.
NATO says the forces will focus mainly on counterterrorism and training Afghan soldiers and policemen.